March 6, 2020
10 Tips for Investment Property Renovation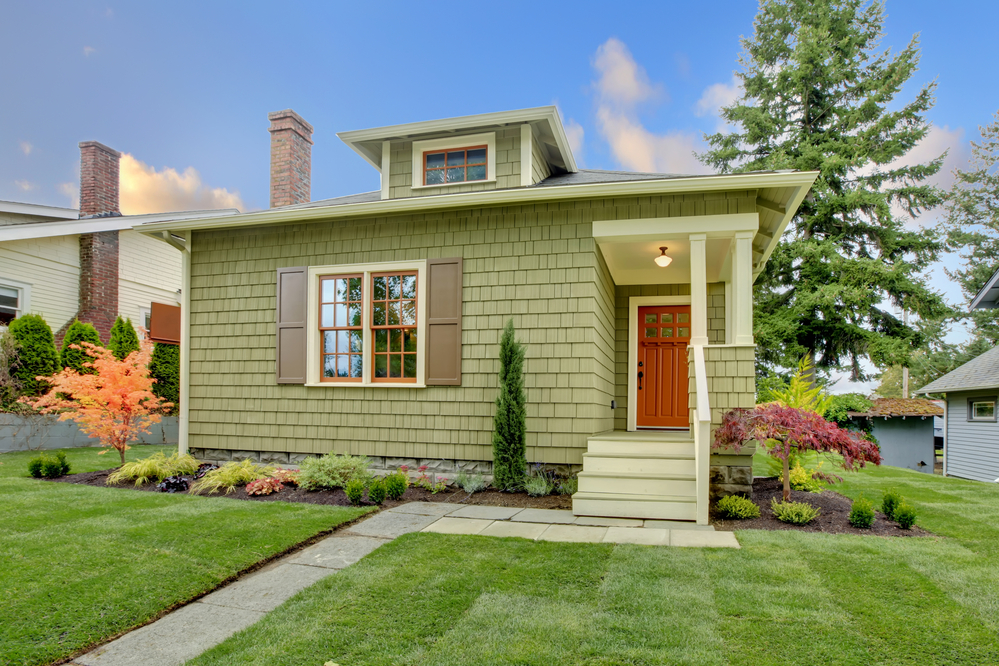 If you're interested in attracting long-term renters for your investment property, it's essential that you invest in the feel, functionality, and look of your property. These are the elements that tend to make renters stick around for years to come. Luckily, we have a few tips that can ensure that you get a great return on your investment.
Out With the Old, In With the New
One of the first things that you need to do is get rid of the items that require routine maintenance. Does it seem as if the appliances, electrical wiring, or plumbing are always in need of constant repair? If you want to reduce long-term costs, then replace them altogether.
Add More Storage
Long-term renters are typically looking for a property that offers an ample amount of storage space. And it doesn't have to be anything huge or over-the-top. You can make a big difference by simply adding a built-in shelf or an extra closet. You may even consider remodeling the basement so that it provides the space and functionality that they need.
Update the Kitchen
Typically, older homes feature older kitchens. However, when it comes to this room, renters are usually searching for something that's more up-to-date. You can modernize the kitchen by switching out the cosmetics. This includes elements such as light fixtures, cabinets, and faucets. Simple touches can lead to higher premiums.
Install Wood Flooring
Nothing is more off-putting than outdated flooring. While shag carpeting and linoleum may have been popular at one time, these days they can scare your potential renters away. The safest bet is to replace dated flooring with wood. Wood flooring is a great selling point and an easy way to bring the style of your property into this century.
Caulk and Glaze in the Bathrooms
Another great way to improve the aesthetics of your property is to do some bathroom remodeling. Sometimes the bathroom can look worn and old. This is especially the case if you've recently rented the property out. The good news is a couple of changes can freshen things up. If you want to make your bathtub look brand new, reglaze it. Make your bathroom look cleaner by adding new caulk. The best thing about these projects is that they're relatively inexpensive.
Paint Touch-Ups
If you want to give your property a fresh look, you may also touch up the paint. Neutral colors tend to appeal to most people. Just keep in mind that lighter colors such as eggshell white mark easily and can be more difficult to clean than others. If the paint isn't more than two years old, it won't have faded. This means that you don't have to worry about the paint matching; it will blend easily.
Create a Brighter Space
One of the most important things to keep in mind during the renovation is that brighter spaces tend to attract more people. Spaces that seem cramped and dark will turn most people off. Consider adding a few more windows. Also, if you're painting make sure that you go with a lighter color.
Install Granite Kitchen Counters
If you want a large return on your investment then you should install granite kitchen counters. It's one of the best ways to show your potential renters that the property has been recently renovated. Another huge benefit is that granite countertops usually last much longer than laminate countertops. And this is a good way to save money.
Install Porcelain or Ceramic Tiles
When it comes to renting, most people are on the hunt for something that doesn't require a lot of maintenance. Not only that, but they want it to feel comfortable and look clean. Porcelain and ceramic tiles can be great for your property as they deliver on these expectations. They're both easy to maintain and they last for a long time.
Paint Your Kitchen Cabinets
The kitchen is considered to be one of the most important rooms in the house. And painting can go a long way towards making it look fresh and up-to-date. This is especially true when it comes to kitchen cabinets. You don't have to replace the cabinets to make them look brand new. Simply repaint them. You may also switch out the knobs if you want to add a special touch.
Conclusion
It's no secret, renovation can be a large undertaking. This is particularly true when it comes to an investment property. There's a lot of details and planning involved. The good news is that you don't have to rebuild the home from the ground up in order to see big changes. All it takes is knowing what improvements will offer the largest payoffs.
Most of the changes that we've just discussed are small and easy to implement. However, you may be interested in working with a professional. If so, contact us at KNS Remodeling to schedule your renovation estimate today!