August 27, 2019
6 Questions to Ask When Hiring a Winston-Salem Roofing Contractor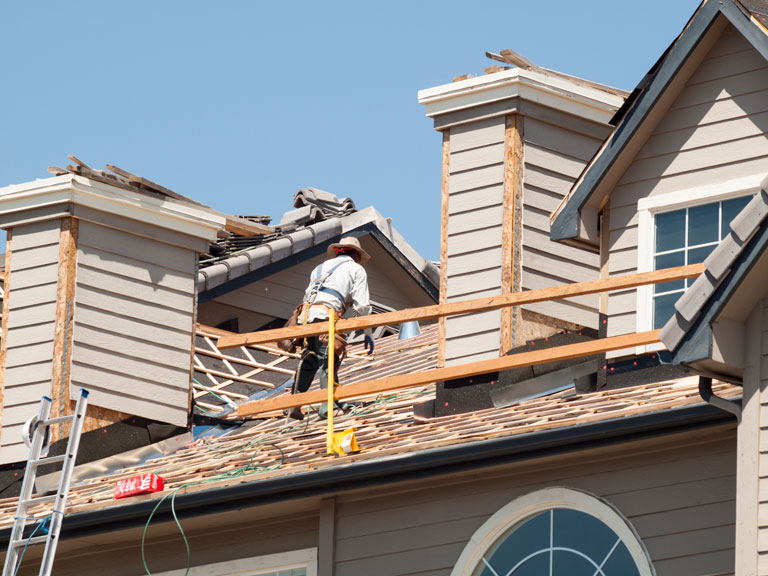 Roofing contractors are simple to find. It seems that a new Winston-Salem roofing contractor pops up on the scene all the time. While it's great to have choices when selecting a roofer, the many options also increase the importance of comparing contractors ahead of hiring anyone to complete your work. Most roofing contractors claim to be the best, but it's important to take the time to learn who really will provide you with the best roofing services and deals for the job. A little research helps find a roofer who goes above and beyond to exceed your expectations. An informed consumer is a great consumer. Ask any roofing contractor that you consider for your project the questions below to narrow down the selection and find a professional who will take care of your every roofing needs.
How Long Have You Been in Business?
It's important to know that the roofing company has been in business long enough to know how to perform even the most complex services. Make sure to choose a company that has certifications and credentials from roofing manufacturing companies to ensure the company is a well-respected part of the community.
Can I See Your Past Work?
A local roofer should be able to show you some of their past roofs installs to give you a firsthand glimpse of the work they can provide to you. Whether it's via a portfolio or directing you to the home, make sure to learn more about the roofer's prior work. Verify their work to ensure that it coincides with the results that you anticipate.
Are You Insured?
Never hire a roofing company that lacks insurance because this could result in legal ramifications for you if the contractor is injured while working on your roof. General Liability and Worker's Compensation coverage are the two most important types of insurance a roofing contractor should carry. This coverage is expensive, which leaves many roofers uninsured.
Do You Provide a Consultation?
A good roofer in Winston-Salem will come to the home and get on top of the home to determine the condition of the roof and whether a repair or a replacement is best during a no-obligation consultation. Once the inspection is complete, they'll sit down and talk to you about the findings and your options. This is a time that the roofer will answer your questions and provide a written estimate as well. Most roofing companies in the area offer this consultation at no cost, but some do charge a nominal fee for the service. Inquire about the cost of the consultation ahead of your appointment. Compare costs with a few other roofers in the area if costs are of concern.
What is Your Installation Procedure?
Ask about the installation procedure if you need a new roof. If the roofer tells you something basic, such as we'll tear off the old roof and throw on the new one, it may be time to continue the search. Ask specific questions if you do not get satisfactory answers when you ask the first time. and the length of time it takes to complete the project.
What is Your BBB Rating?
The Better Business Bureau rating of a company gives you insight into what to expect from that roofer should you use them for services. It is a collection of consumer and customer information that the BBB gathers and gives the company a letter grade based upon their performance and this information.
Choosing the best Winston-Salem roofing contractor is worth the effort put into the research. Roofing is an expensive job, whether it's a repair or a replacement. You want the assurance to know that you're spending your hard-earned money with a company that will take care of your needs. Use the information above to ensure that you find a roofer Winston-Salem who will exceed expectations and help give you a great roofing job at a great price.
Contact KNS Remodeling today for a roof replacement estimate.