November 27, 2019
7 Things to Consider When Having Your House Exterior Painted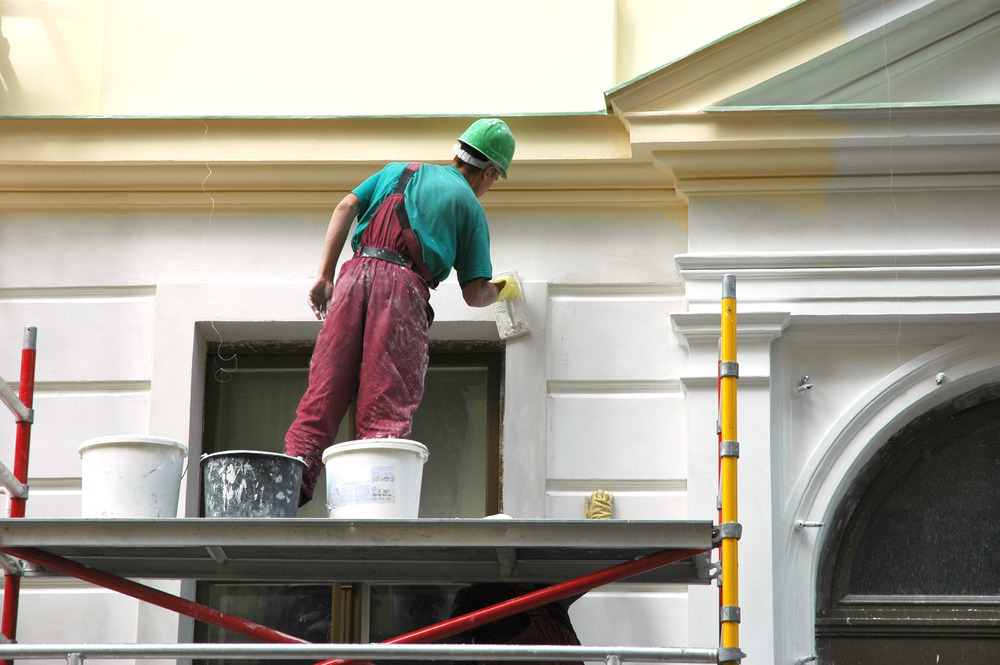 When you are a homeowner, it is almost a guarantee that, at some point, you will be facing having a house exterior painted project. When you are facing an exterior painting project, unless you are a hardcore DIY type, it is likely you will hire a professional to ensure the job is done correctly. Letting someone make significant changes to your home requires a lot of trusts, but there are many things you can know to help ensure that your painter can do his best work on your home improvement.
1. Painting is an Art
Painting is not something you just jump right into and can expect a professional finish. It takes skill to apply exterior paint. Hiring a professional will make the difference between an okay paint job, and a paint job that looks like a work of art. What could there possibly be to know? Well, a professional, who knows his art medium will be able to tell you and accomplish the best way to prep the surface to be painted. He will know what paint will achieve the best result, with minimal fading. He will know the right brush to use and be proficient in its use and application method. You want your house painting project to be a change that lasts, so let a professional do it.
2. The Prep is Time Consuming
You may have considered how much time it would take you to paint your home, but have you taken into account all the work that must be done before you start the job? Professionals state that at least 30% of the total project time is dedicated to proper prep. Taking the time to do this step right will save you long term, from ensuring your exterior paint sticks to not having to deal with the messy clean up when it ends up where you don't want it.
3. Being Ready Can be Cost-Effective
tIf you are hiring a professional for your house painting, don't leave all of the prep work to them. Ensuring your home is ready to be painted can save your painter time and your money. If you have landscaping or hardscaping that is going to make it awkward to get to the house, clear it away. Ensure that the ground is clear for ladders and supplies, think at least 18 inches of space. Also, take this time to ensure that your gutters and downspouts are appropriately cleaned and attached.
4. Be Prompt With Touch Ups
When your painters have finished their work, it is customary to do a walkthrough. Take your time on this step. Look for any spots you want to be retouched, or you are not satisfied with. This is the time to do this, while the tools and paint are still there and easily accessed. You aren't going to hurt their feelings, so analyze away!
5. Sit Outside and Observe
Especially if you have an outdoor entertainment area, spend some quality time there. Look at your house, from this vantage point, because this is where you will be sitting when you notice missed spots and imperfections. What your painter is going to see when he is painting is not the angle you are going to be seeing when you are sitting in your lawn chair or pulling up your drive.
6. Take the Time to Compare Bids
Look for the painters who are going to provide you with a detailed bid. It may not always be obvious why there are differences in prices, so look at the specifics. You don't necessarily need to assume that the contractor who uses the most expensive products will have the best results, but you can usually guarantee that those who use low-quality materials in the name of cutting costs will not leave you with a quality job that will last for years to come. Cheap materials and especially cheap paint are always quickly apparent, and it is not cheap if you have to redo the project in just a few years.
7. Don't Be Scared to Negotiate
Sometimes you love the expensive painters work way more than his competitor who is cheaper. Do not be afraid to tell the painter that! He may price match, or at least work with you to ensure that you get a quality home improvement for a price that wont make you struggle to afford your improved home. This is best done when you have two or three bids done, so you know what is reasonable when asking for discounts. The worst he can say is no.
Having your house exterior painted is an expensive, time-consuming endeavor. Ensuring you know how to make the job go as smoothly as possible can save you time, money, and likely help ensure that you end up with a quality improvement of which you can be proud. If you have any questions or would like to receive a quote on your next exterior painting project, contact us at KNS Remodeling in Winston-Salem, NC. We will be more than happy to assist you when having your house exterior painted.