February 21, 2020
Home Remodel: 7 Great Changes for Entertaining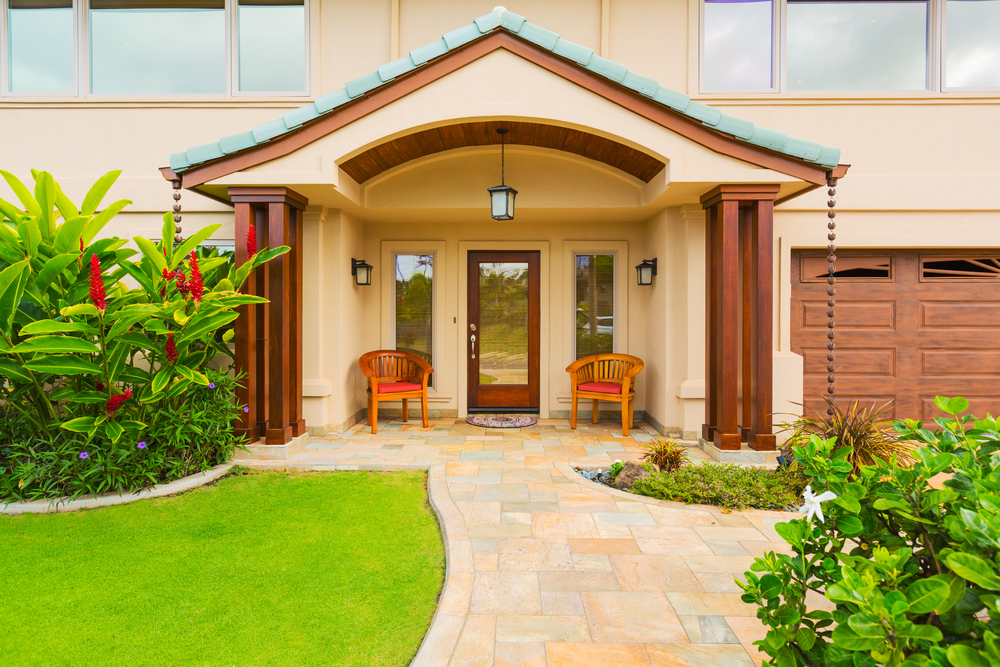 Are you considering a home remodel to better accommodate a lively social life filled with entertaining guests at home? This can be a terrific step to take to further your career or if you are a recent empty nester.
Remodeling your current home will be cheaper and generally less stressful than buying a different house and moving. It can also let you keep the things you love while remedying the things about the house that experience has taught you simply don't work that well.
Create A Guest-Friendly Foyer
A foyer should have adequate storage for any items guests might need to leave there. You may need coat storage for cold weather meetings and umbrella storage for rainy weather.
If it is your custom to have guests remove their shoes, you obviously need a shoe rack. You may also want to add a built-in bench so people can sit down to take their shoes off or put them back on.
Although many entryway makeovers can be done without involving a remodeling contractor, there are times when you will want professional help in this area. If you want to expand the entryway and create custom closets or other built-in storage, it's time to hand it off to a pro.
Add A Staging Area To The Kitchen
Serving food to guests isn't like serving dinner for the family. You will want to have a staging area to put out food, cups and other supplies.
One way to do this is to add a great island to the kitchen. It should be conveniently located for taking food to the living room or another nearby entertaining space.
Make sure you talk to the contractor doing your home remodel about the size and character of your social events. This will help them figure out how to best serve your needs.
Create An Outdoor Room
If your house is too small for your entertaining needs, you can gain more space relatively inexpensively by creating an outdoor room. This can include setting up a full service outdoor kitchen.
This can be sheltered from the elements with a roof. Outdoor kitchens are typically part of a patio area or covered porch.
In good weather, overflow seating in the backyard or on the porch can really ease the crowding. You can also add heat sources, such as a fire pit. This can help extend the utility of the outdoor room to make it a three-season space.
Create A Great Room
An open floor plan is generally considered to be a good thing for entertaining. A great room is one way to achieve that openness.
A great room is essentially a combined kitchen, living room and dining room. They often prominently feature a large fire place.
Entertaining usually involves food and the gathering usually takes place in the living room or dining room. Having one room that combines all three spaces can really make entertaining much easier on the host or hostess.
Add Or Update the Guest Bathroom
If you have a two-story house, you may have full bathrooms upstairs near the bedrooms and a half bath downstairs. Part of the purpose of such an arrangement is to have a "public" bathroom expressly for use by guests you are entertaining.
But this half bath may not be a great space. It may be too small and lack amenities suitable to serving your guests.
If you are doing a home remodel anyway, tossing in a few upgrades for this small bathroom can be a great way to get a little more bang for your buck. Half baths are small enough that you can typically splurge on more upscale tile or other details. It can be enormous fun to make this small space a more inviting space for everyone, both guests and family alike.
Add A Butler's Pantry
A butler's pantry is a walk in pantry with additional prep areas. It is a small extension to the kitchen that not only gives you additional storage, it gives you a private area to do prep work.
It's a way to hide the muss and fuss from guests. It can be especially valuable if you are opening up the floor plan in some way and merging the kitchen with other living areas.
While there is a lot of convenience to being able to cook while talking with guests in the same room, there can also be a downside to it. A butler's pantry can help mitigate some of the problems you may experience if you are moving to a more open floor plan in the course of remodeling your house.
Create A Dedicated Custom Entertainment Space
If watching movies or sports is part of your entertainment scene, you might want to add a home theater. If you are into gaming, you could add a gaming space.
Whatever your particular entertainment interest is, consider carving out some space expressly for it. It may revolutionize your entertainment experience.
This is a little more high end, but it may be more achievable than you think. It tends to work especially well if grown children have recently moved out.
If you are in our service area and are considering a home remodel, contact us to schedule your estimate today. It's a terrific first step towards the home of your dreams.