October 30, 2019
Home Renovations that Can Increase Your Home's Resale Value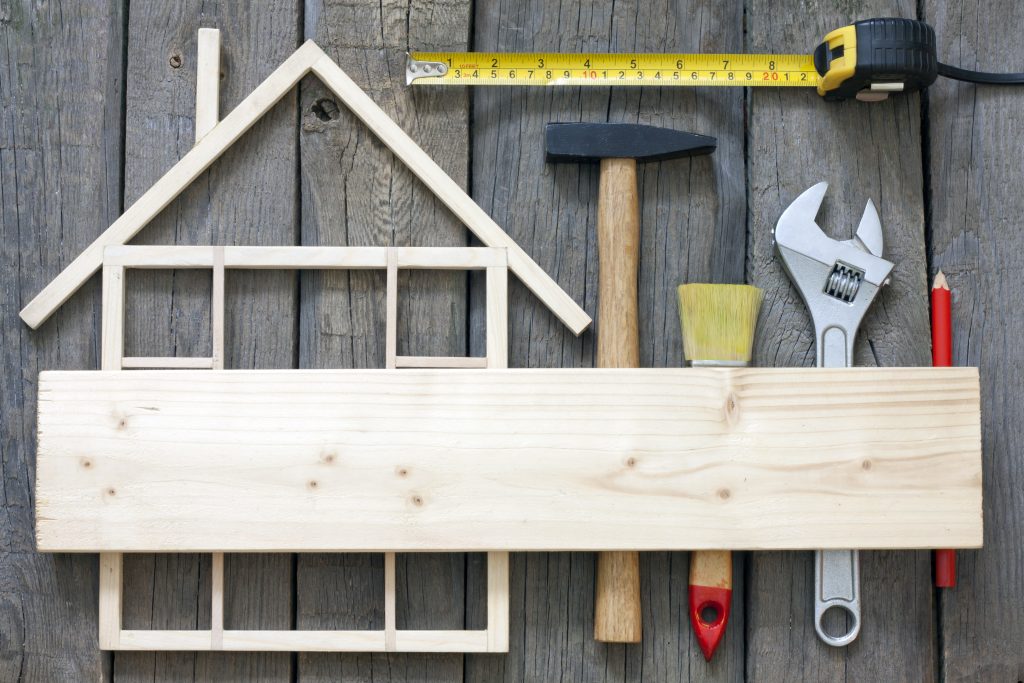 The real estate market isn't what it used to be. That means that for many people, selling their home isn't an option. Thus, they are opting to stay in their home for as long as possible and make home renovations that improve their living conditions and make the space more comfortable for a
resale rate.
In some cases, doing home remodeling not only makes the space more functional for you and your family, but it can add resale rate. That means that should the market ever improve and give you the opportunity to sell, you can see a return on your investment. Below are some of the home renovations you might consider to increase your home's value.
Improve the Kitchen
The kitchen is the heart of your home. It's where people gather to talk about their day, do homework, and enjoy a great meal. Updating this space and making it more functional and aesthetically appealing can increase the resale rate of your home.Some of the things you might consider changing in this area include adding granite countertops, a backsplash to protect the walls, and energy efficient appliances. Having cabinets and floors that are easy to clean and look good can also add to the value of this space.
Improve or Add a Bathroom Space
If there's one room in the house that gets used multiple times a day by everyone in your family, it's your bathroom. Thus, having a space that can accommodate everyone's needs is beneficial. In addition, having an extra bathroom can also increase the value of your home.
Having one bathroom in your home is not efficient for anyone. Even if there are only two of you living in the house, each person having their own bathroom creates harmony and happiness. When it comes to adding another bathroom to your home, it doesn't have to be a full bath. Even a powder room can increase the value.
When looking for places to put another bathroom, consider areas under the stairs, in underutilized parts of the house or even a closet. A half-bath only requires 18 square feet of space, but you can add a toilet and vanity in less and still create added value in your home.
Improving the bathroom(s) you currently have can also be beneficial. Like the kitchen, you can add granite countertops to make the bathroom look sophisticated. You can also add elements for extra storage so that the space is utilized properly. Add tile and accessories that make the bathroom nice to look at but also functional.
Add Another Room
For a major home remodeling project that could add value to your home, you might consider adding another room. You'll need to be cautious with this improvement, as it doesn't take long for the cost to spiral out of control. However, making an investment in more space now could make your home more comfortable while living in it and then later down the road when you sell.
When it comes to adding extra space, consider making the area versatile or multi-purpose. This will make it more appealing to potential buyers when they check out the home. For your own purposes, you might decide to create an office, guest room, or even a playroom for the kids.
Extend the Living Space Outside
There has been a recent trend in homes that extends the living space into the backyard. Many people are adding decks and patios so that they can entertain guests and have more space for the kids to play. This is a great way to get people some fresh air and sunlight and increase the amount of space you have for your family.
Adding a large deck with lots of seating can increase the value of your home and make it appealing to potential buyers. You can also add other elements that entice people to stay outside, including fire pits, a grill area, and awnings to create shade and protect people from the sun.
If you're going to add a deck to your outdoor space, then it's also a good idea to make the entire yard appealing. Consider doing some landscaping to make your backyard an oasis to escape the stresses of the day. You might also consider adding a play space for the kids so they have their own area where they can run wild.
Keep it Simple
While major renovations can add a lot of value to your home, keeping it simple can also add value. This includes keeping the paint fresh and repairing any damage that might occur. Over time, flooring and other elements in your home will wear out, so get these replaced to keep your home looking amazing for a resale rate.
Ready for a Change?
If you're ready to make some renovations to your home to improve functionality, make it look good and increase the value, then contact us today for an estimate. We can help you create the home of your dreams!