January 24, 2020
How Can Roof Replacement Increase Your Home's Resale Value?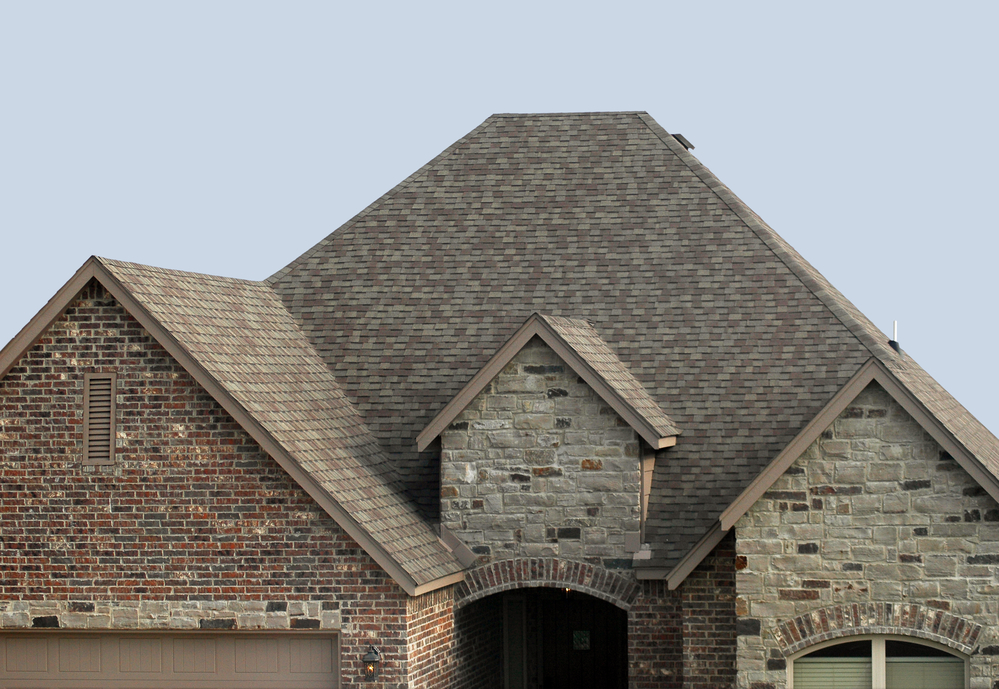 How Can a Roof Replacement Increase Your Home's Resale Value?
Are you thinking of selling your home and wondering if installing a new roof could help your resale value? The truth is that it depends on the current condition of your roof and the age of your existing roof. This is because roofs are considered an essential item on a home, and homebuyers expect the roof to be in good condition. However, according to HomeAdvisor, a new asphalt shingle roof could increase your home's value by as much as $12,000 if you install the correct roof. By contrast, trying to sell a home with an old roof that is in disrepair, could result in bids that are lower than your asking price.
Increasing Your Home's Value with a Roof Replacement
When it comes to improving your home resale value, getting a good building inspection and attracting new buyers to your property, you can't go wrong with a roof replacement if you adhere to a few simple rules.
1. A New Roof Could Result in a Better Home Value Appraisal and Building Inspection
Before you put your home on the market, it's advisable to get a home appraisal in order to determine the appropriate listing price. While many factors go into the home appraisal process, including the size of the home, number of bedrooms, neighborhood and even the school system, one often overlooked aspect by home sellers is the roof. A new shingle roof can increase your home's value by lowering maintenance and cooling costs. Not to mention, the new buyers won't have to worry about replacing the roof for decades.
Once you have a prospective buyer, your home will have to undergo an inspection to find potential problems, and you don't want one of those problems to be a failing roof. If a potential homebuyer is told by a building inspector that the home needs a replacement roof, they could decrease their offer by the cost of a new architectural shingle roof, which would result in a price significantly lower than your asking price.
2. Make Sure the New Roof Is Energy Star Rated
In order to maximize your home's value with a roof replacement, you should choose one that is Energy Star rated. Energy-star rated roofs are specially designed to reflect solar heat, which limits the amount of heat that is transferred to the home's attic and thus, its interior. When solar heat isn't allowed into the home, it reduces summer cooling costs in Winston-Salem, NC. If you want to further increase the home's energy efficiency, you can install new attic insulation, which is one of the best home improvements you can make when it comes to ROI because new attic insulation often results in recouping 116 percent of the cost when you sell your home, according to the Insulation Institute.
3. Make Sure Your Replacement Roof Has Curb Appeal
When it comes to selling a home quickly at the asking price, it pays to have curb appeal. Of course, when most homeowners think of curb appeal, they think of repainting or having new siding installed and upgrading the landscaping. However, your replacement roof will also add curb appeal if you install a high-quality roof in a color that compliments your home and your neighborhood. To determine the correct color and roofing type, take a look at the other homes in your neighborhood. What types of roofs do they have and what are the most common colors? Once you have the answers, you can pick the ideal roof for your home and neighborhood, and it'll pay off. It's estimated that improving your home's curb appeal adds between 3 and 5 percent to its resale value.
4. Make Sure the Warranty Is Transferable
A few years ago, the standard roof warranty was between 15 and 25 years. Today, roof warranties can be as long as 50 years. However, make sure that the warranty is for the expected life of the roof and transferable to new owners. It doesn't do you or your home value any good to install a new roof with a 50-year warranty that ends the minute you transfer ownership to the new owner. Just remember to keep all your paperwork for your new replacement roof and notify the installer or manufacturer once your home sells so that the warranty remains in place after you move from your existing home.
When it comes to maximizing your home resale value, consider getting a replacement roof that is energy-star rated with a transferable warranty of up to 50 years. This can help you increase your home's market value and attract buyers for a quick sale.
If you are considering a roof replacement after discovering that it can increase resale value, contact us to schedule an estimate!