August 13, 2020
Projects to Consider If You Plan to Sell Your Home This Year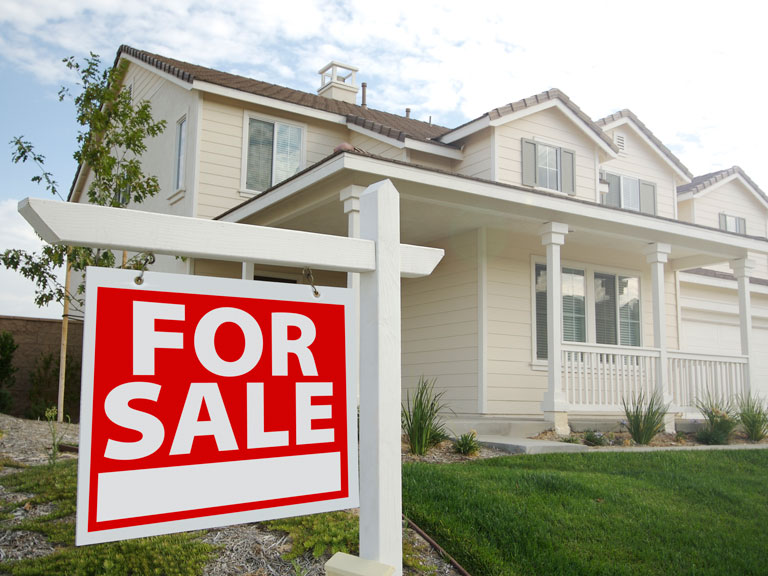 When a homeowner plans to sell a home, it's important to consider upgrades that can be made to the home to increase profit and sell the home faster. The majority of buyers want to invest in a quality home that is move-in-ready and won't require significant repairs for the first few years that they live in the home.
In some cases, it might be very difficult to find a buyer for a specific home no matter how long the home is advertised if changes aren't made. A home that won't pass inspection or has a roof that needs to immediately be replaced are just two examples. Regardless of a home's size and age, touch-ups on fixtures, paint, and other minor projects are always welcome to freshen a space and make a home more desirable for buyers. Below are various projects that every homeowner should consider before placing their home on the market.
Roof Replacement
The roof is a very important component of the home when going on the market. Many buyers consider it a key focus in terms of outward appearance and also safety, and it can have a significant impact on the asking price of a home. Regardless of the home's size and age, buyers will consider a new roof to be a big selling point knowing their home and belongings are protected from the elements and won't have to worry about replacing the roof in the near future.
A new roof not only attracts a qualified buyer, but it also helps the seller to speed along the sale of their home. Additionally, the homeowner is likely to make more money from the sale due to the increased value a new roof adds to a home in comparison to the cost.
At KNS Remodeling, we offer professional roofing and roof replacement services. We also offer financing for your roof replacement project.
Kitchen Remodeling and Upgrading Fixtures
We understand the significant role that a well-remodeled kitchen plays during the process of selling the home. Many buyers focus on the kitchen area and expect the room to be modern and clean. An upgraded kitchen adds more value to the home.
Our kitchen remodeling services involves all components of the kitchen. Whether you are looking for an entire room remodel or certain components, we have the ability to replace old sinks, remodel outdated cabinets, and upgrade from dingy countertops. Not sure what you need to help improve your kitchen? Our team has over 17 years of experience in upgrading homes in Winston-Salem and can provide suggestions based on other homes we have remodeled and current trends in the industry.
Whole-House Renovations
If the home is really outdated or you purchased an investment property, you may want to consider remodeling the entire home rather than just one or two rooms. Buyers will focus on every room of the home when they gather their first impression. Your home may have the number of rooms and bathrooms they are looking for and the location might be perfect, but if the home is covered end-to-end in outdated, dingy carpet and wood paneling that needs replacing, your potential buyers might find it hard to picture themselves in the home (or at least not seeing it as a huge time/money investment to make it comfortably their own).
Additions and Final Touches
The final home touches are the first point of contact for the potential buyer when inspecting the home. It makes the environment beautiful, clean, eye-catchy, and durable. We install hardwood floors and tiles, decks, and much more. We often recommend repainting a home with fresh, neutral colors to make the space clean and inviting for the new owners. Other touches we offer include door and window trim and siding installation.
Get the Best Remodeling and Renovations Services
Renovations can change the home's entire look and feel and give it a new layout to fit any potential buyer's needs. Hiring a professional contractor doesn't have to be a difficult process. Though it is important to hire a contractor who is licensed and insured and has plenty of positive reviews to put your mind at ease knowing they will be doing work in your home.
Remodeling a home can be a small undertaking or an extensive project depending on your needs. It is important to hire someone who has experience in all areas that can make the process a breeze.
Today, buyers have developed an interest in beautiful homes, and that's what drives the cost and value of the home. If you're looking to place your home on the market in the near future and could benefit from our remodeling services, contact us at KNS Remodeling for an estimate today.