October 22, 2020
The Benefits of a Home Addition: Home Addition Ideas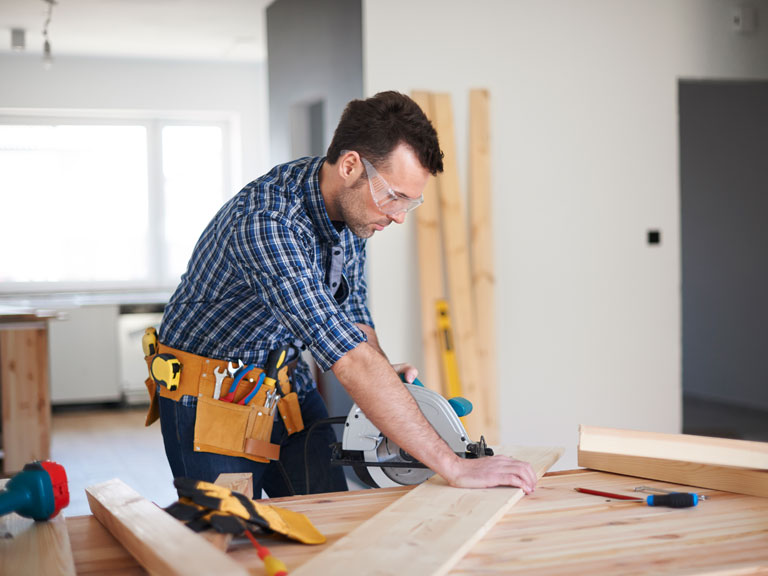 A home addition is an excellent way of improving your space. It can expand and give a fresh update to your home. Your home remodeling ideas can range from low cost and simple additions to expensive full-size. A home addition can be used to completely transform a room in your house or add more space. Here, we talk about the benefits of home additions and offer some home remodeling ideas to upgrade your space.
Home Additions Provide You With More Space
A home addition is an excellent way of adding more space into your current home. Maybe you need a specialized area like an art studio, a music room, or a home office. You might need an extra bedroom for a new addition to your family or for when your relatives and friends visit. You do not have to give up any space to get that. Whatever needs you to have, adding to your home will fulfill them.
Extra Income From Renting
If you wouldn't mind sharing your home, consider adding an extra room with a bathroom and kitchenette. Then you can rent it out and make extra income from your property. You can even build a separate doorway for your tenant for privacy. One-room rentals are becoming more popular, and you can use the room to recover your building costs. Of course, be sure to take appropriate measures to thoughtfully construct your lease when the time comes to rent out your property.
More Storage
You might own a lot of items that are important to you and that you don't want to part with. Furniture, family heirlooms, clothing, toys, musical instruments or sports equipment are some of the common items. Avoid a cluttered home by remodeling your space to create storage areas for these things. It could be shelves or cabinets or an entire room dedicated to storing these items separate from the rest of your home.
Adding Value to Your Home
When you decide to sell your home, a home addition might add more value to it. Adding a deck or bathroom addition are two of our favorite projects that can add significant value to your home.
Cheaper Alternative to Moving
Moving can be expensive and stressful. There are many costs associated with it, such as repairs, lawyer fees, staging, and agents. Instead, you can consider a less costly route like home additions and transforming your needs to suit what you need in a new home.
Alter Spaces
Home addition does not always have to mean adding something. You can use home addition to change and alter things in your home. For example, change the extra space basement into a bedroom. Also, maybe you want more privacy in a space like your porch; you can make changes to it and get it more enclosed.
Home Addition Ideas
Before you put any effort into the project, take time to do your research, and consult the best professionals. The following ideas will help you make an excellent and exciting decision.
Enclosed porch or sunroom – this could create a lot of natural light into your space. And if you have a beautiful view, it will be a great addition if the view is more exposed. You can also sit in the area without disturbance from bugs or insects from outside. The price depends on the size and design you prefer.
A chef's kitchen – expanding your kitchen is a good idea if you enjoy cooking and hosting dinner parties. You get more functionality out of your kitchen with added space and storage. And it is also comfortable to move around when you are in your kitchen. It is also an excellent value addition to your home. The price will depend on how much you want to add.
Second story additions – this option is an expensive one but worth it. Take into consideration whether your foundation or house is capable of holding another floor. You should consider this project if you don't have enough space to build out, you can build up.
Convert your garage – if you have extra space in your garage, you can convert it into an extra guest bedroom or a home office. Choose whichever design you please. You also get the chance to make it creative. It will give your guests more privacy when they visit.
Other ideas include – a mudroom for your guests to remove their coat and shoes before entering the house. A master-suite, guest-suite, or in-law suite are great considerations for those looking to expand their existing bedroom or looking to expand their space for relatives. Home gyms are also an option for those focused on fitness to have a dedicated space with their fitness equipment.
These are some home addition suggestions you can consider. If you would like to know more or consult professionals in home remodeling, contact us for an estimate.