October 16, 2019
Things to Consider When Planning a Basement Remodel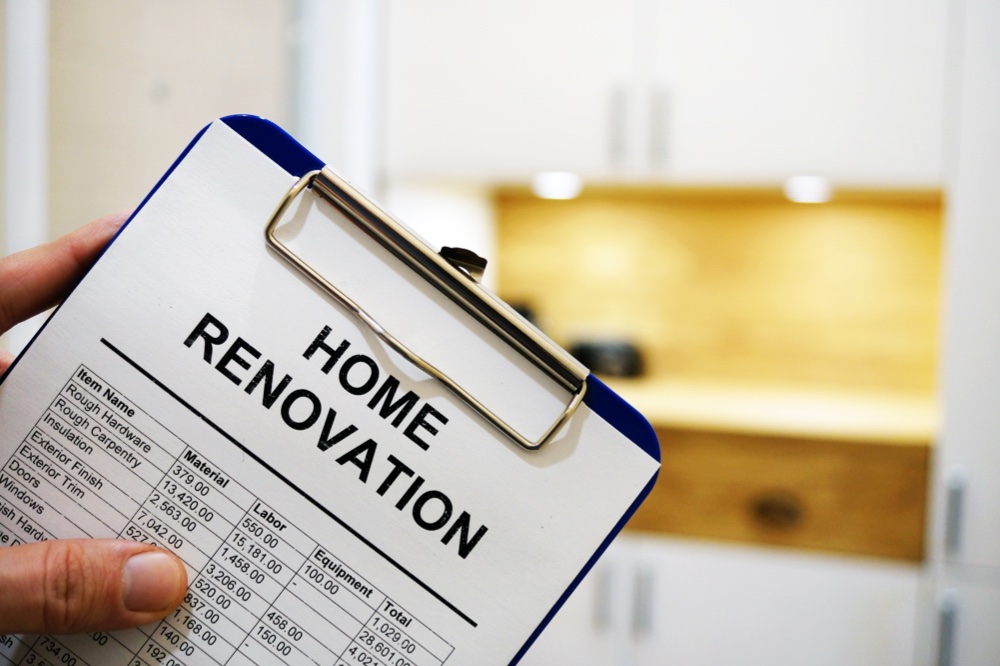 If you have a basement, there may come a time when you want to remodel the space into something more useful. You might decide to use it for a new purpose or to make sure it conforms with current styles, but remodeling is almost certainly going to happen in the future. Instead of going into the process blind, it's helpful to have a plan. If you're considering a basement remodeling, you'll definitely want to consider the factors listed below:
Cost
The first thing to consider when you start planning a basement remodeling is always going to be the budget. It's definitely going to cost money to remodel your basement, but you need to determine early-on how much you are comfortable spending. Try to remember that unexpected costs can and will pop up as the process goes on, so take some time to think about how much you can really afford to spend on the entire project. While you may recoup some of these costs in value, you do need to know where your budget sits so you can determine if the new remodel is affordable now.
Project Length
It's also a good idea to remember that more complex projects take a bit longer to finish than simple projects. You need to determine how long you can reasonably function while having your basement out of commission, especially if you are already using that space. There's a huge difference in knowing that you won't be able to use an unfinished and unused space for a month and knowing that you'll have to move someone out of a room until the project is done, so make sure to talk to a professional about the timeline for this home improvement project. 
Your Purpose for the Basement Remodel
Try to stop and think about why you want to remodel as well. The choices you make in the space are going to need to be functional, so ensure that you're making the changes that make the most sense for you. It's very easy for any kind of remodel to get out of hand if you don't go into the process with some basic goals, so be sure to have a plan in place before you start. Doing so really is the best way to guarantee that you end up happy with the final basement remodeling.
How it Will Impact Your Life
Depending on your choices, the process of remodeling a basement can have a major impact on your life. On one hand, you're going to end up spending time and money, which means you won't be able to use either for other projects. On the other, the finished project can give you more space and might even raise the value of your home. Take some time to weigh the pros and cons of the remodel before you decide on your next step. 
Your Most-Needed Features
Very few people have an unlimited budget for their remodels, so we always think it's a good idea to stop and prioritize a few features before you actually start working on the basement. Sit down and figure out which features you really can't live without and which features you're willing to drop if the costs get too high. This ensures that you'll end up getting what you want if there are unexpected delays or costs and that you won't have to make tough choices on the spot. 
Who's Doing the Work
We also think that it's very important to know who's going to do the work when it comes to this home improvement project. If you're going to do the work, you need to know if every part of the process is actually within your own abilities. If you are going to hire someone else, make sure they are properly licensed and bonded and that they have performed basement remodels in the past. You owe it to yourself to know that the people remodeling your basement are going to be able to do a great job. 
Likely Roadblocks
Finally, try to make sure that you know what roadblocks will likely delay the finishing of your project. If you know that there might be structural issues, power issues, or even problems with existing parts of the basement, talk to the person who is going to do the work. This will not only help them to create a much more reliable estimate for the remodel, but it will give you a chance to start thinking about solutions without the pressure that comes with discovering the problem at the last minute. If you can be prepared for what might go wrong, you'll have a much better chance of avoiding a huge delay from those kinds of problems. 
We believe that the best way to succeed in a basement remodel is to be prepared ahead of time. Make sure to ask yourself the right questions so that you will be able to end up with a basement that really fulfills all of your needs. If you can move forward with a project that comes in at a price you can afford and that includes all the features you really want, you'll be able to enjoy your basement without having any of the regrets that can often come along with poor planning. 
If you're in the middle of that planning process and you're still looking for a contractor you can trust––one that will do a high-quality job at a reasonable price––contact us today for an estimate.