February 18, 2020
Tips for Making Your Home Remodel Reflect Your Personality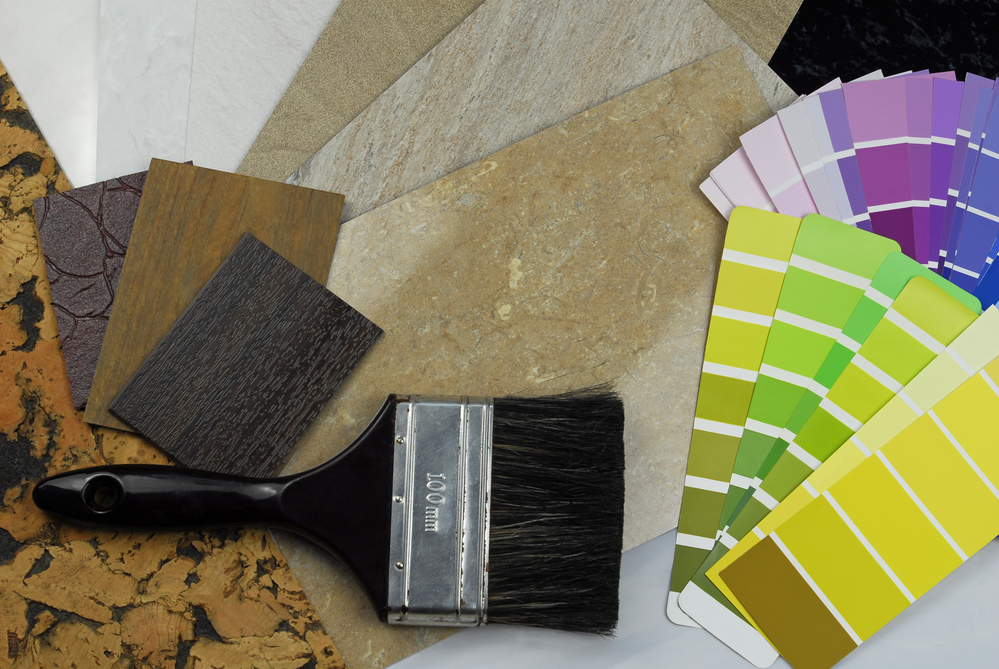 Your house is not a home until it reflects who you are. You may have gotten used to living in it, but when you take the time to walk through the house, how much does it feel like you? You want your living space to be the place that makes you happy to be there when you step through the door. If you haven't felt a smile upon your face looking at your interior, that pride of where you live, then it may be time for a home remodel. Don't worry if you don't know how to start a home remodel; we have plenty of tips for you to express yourself through your home renovation.
Liven Up Your Living Room
A living room doesn't live up to its name if you can't live in it. Arrange your furniture in a way that makes you the most comfortable and makes use of personal touches like throw pillows and blankets in a way that makes sense to you. Install a fireplace if it suits you, put up artwork that matches your personality, and consider renovating the floors to freshen up your space.
Make A Calmer Bathroom
You're going to be using your bathroom every single day you spend in your home, that's just a fact. While to some, it's only a room that we use out of necessity, the bathroom can be somewhat of a private break room too. All of that bland white porcelain might become drab after a while and do nothing to help your mood, so think about giving your bathroom a makeover to make it a more peaceful area. Open up your shower space, invest in scented candles, install a prettier bathtub, and think about changing up the countertops on your vanity. Stepping into your bathroom will give you a chance to breathe while embodying the essence of what makes you calm.
Create A Warmer Kitchen
You'll be spending a lot of time in your kitchen whether you want to or not, and the chances are that the kitchen's going to be front and center when guests come over. Your kitchen is a prime area for adding your zest. Choose a backsplash in your favorite color, stock up on dishes that you adore, and install brand new cabinets that you feel happy to open. You want to be joyful about being in your kitchen because everything tastes better when cooked in a good mood.
Put Some Love Into Your Bedroom
At home, your bedroom is the spot where you wake up and the place where you fall asleep. If your bedroom lacks personality, it's almost like sleeping in a hotel, devoid of that lived-in feeling. Your bedroom is your sanctuary; if you worry about going too overboard when putting personal touches in any other room of your house, your bedroom is the place where you can go all out. Get that bedspread you love, that painting you've been dying to hang up somewhere, that mirror you envision yourself looking in, a new mattress, and anything else that's going to make you love being in your room at the end of a long day.
Use Your Outdoor Space
Take advantage of that big backyard if you've never used it. Lots of people are installing decks and patios with their home remodel these days, and they're doing this for a good reason. You can make your backyard a social space with a couple of lounge chairs, a table, and a nice grill. Take the time to spruce up your yard as well. Make a garden, plant flowers, set up a fire pit, and spend some time outside each day to get the fresh air and encourage yourself to keep the yard looking tidy.
Create A Welcoming Entry
First impressions matter a great deal. When the door to your house opens, an empty hallway or a narrow entrance might not be so lovely when it comes to impressing guests or even making yourself comfortable walking in. Expand your entryway if you can, but if you find there's no opportunity to do so, make the most of decorating the walls, introducing your personality from the start to make it known that this home is yours.
Add An Extra Room
Some people use their extra bedroom to create office spaces or play areas for the kids, but sometimes you need that bedroom, especially if you have more people living in your house. While it may seem like a challenging renovation to make, adding an extra room to your home can be exceptionally beneficial. You can have that sewing room or that art space if you want it; you only need to find someone trustworthy and qualified to take on the job.
Visualize Everything
Whether you're shopping for a new piece of furniture, selecting the color that you want to paint your walls next, or admiring the new kitchen cabinets that you think you want, take the time to visualize how everything is going to look. You'll even want to consider how the minor touches are going to look to be sure that everything works together to reflects your personality in the most harmonious way possible.
If you can dream it, you can live it. Letting your personality shine through your home renovation encourages self-love and healthy self-expression. There shouldn't be anything from stopping you from the home remodel of your desires, and when it comes to home remodeling, we're to help you make those visions come true. We believe in performing quality remodeling to meet your standards, so if you think you're almost ready to tackle your remodel head-on, schedule your estimate with us today.