August 12, 2019
Tips to Find the Best Roofing Contractor in Winston-Salem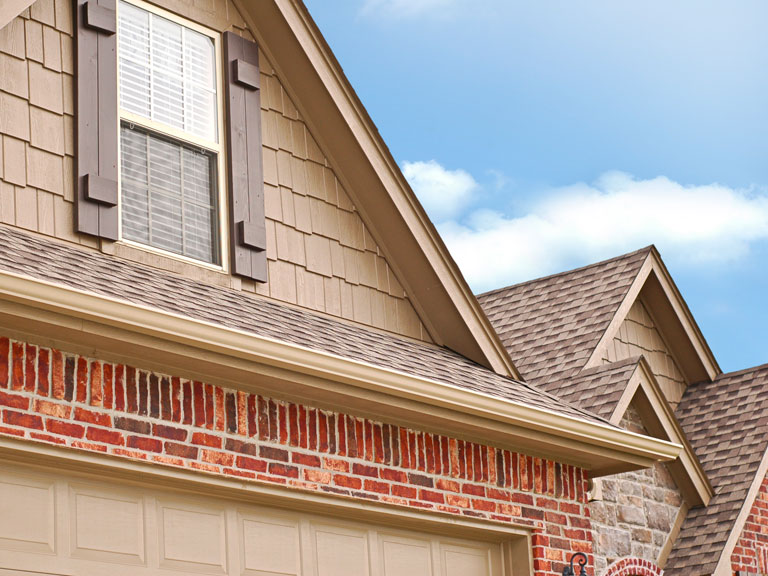 Your roof serves a critical role to keep the interior of your home as well as the structure of your home protected from the elements. A leaky, damaged, or worn roof will eventually lead to much bigger (and expensive) problems to deal with, so replacing your roof in a timely manner is important. There are lots of roofing contractors near Winston-Salem, so how do you know which one to choose?
Here are a few tips that can help you select the right roofer for your job:
Don't Overlook Insurance
When you hire a roofer in Winston-Salem, your home becomes their job site and working on any roof always carries some risk. Hire a roofing contractor that has proper worker's compensation and liability insurance that covers his entire team, including any subcontractors who may be working on site. This will help protect you, as the homeowner, from any potential liability should an accident, injury, or damage to property occur.
Hire Local
The approach to roofing Winston-Salem is going to be different than a place like Green Bay, Wisconsin. The city experiences a variety of shifting weather and climate conditions throughout the year. A homeowner needs to trust that the roofing contractor being hired understands these conditions. Heavy rain, hail, high winds and humidity are all in a day's work in this part of North Carolina: A quality roof needs to be able to withstand everything that will be tossed at it in Winston-Salem.
Finding a local contractor means they have been established in the area. Reputation matters. The best roofer in Winston-Salem will have a good reputation. Ask friends, family and coworkers for referrals and look at online reviews.
License And Certifications
Be sure to hire a Winston-Salem roofing contractor who is licensed and who will get the proper permits for your project. Be wary of just hiring some random guys in a truck who may stop by your home and pitch you on a new roof at a super low price, for a limited time. Remember, if it sounds too good to be true, it usually is.
It can also be helpful to determine if the roofing company accredited with the Better Business Bureau and are members of any industry associations, which add additional credibility.
Get It In Writing
Communication is a quality among the best roofing contractors. You should be presented with a written quote that looks professional and outlines all of the details of your roofing project. Is there a warranty? If so, get a copy in writing and keep it in your files should you need to refer to it at a later time. Be clear if there are any variables that may alter the final price of the project and have those details spelled out in writing so that there is no miscommunication. Taking the time to make sure all of the t's are crossed and i's are dotted can give you peace of mind and protect you should something go wrong.
Don't Choose Based on Price Alone
It can be tempting to go with the lowest bidder on any home improvement project. But in many cases, the lowest price may not be the right choice. Especially if there is a big difference between the lowest and the next price up. It could mean that the lowest price contractor is inexperienced and hasn't calculated the true cost, potentially putting you in a situation where the final price turns out to be higher than quoted. Or a low ball contractor could try to cut corners in order to not lose money on the project. The best contractors rely on their experience to calculate what it's going to cost to do the job right, while not charging an astronomical fee above and beyond.
We would love to come out and inspect your roof and provide an estimate on roof replacement. Contact KNS Remodeling today.