September 24, 2019
Tips to Hire a Winston Salem Contractor For Your House Flip Project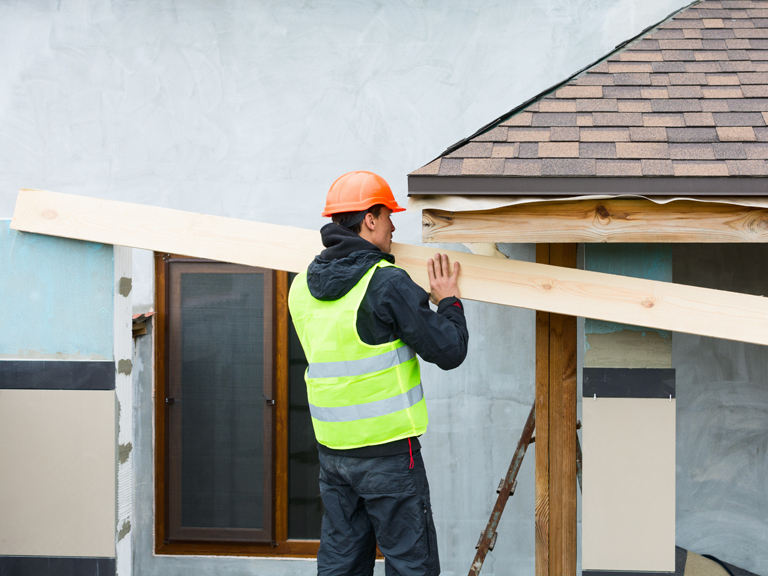 Investors in North Carolina are experiencing an economic shift for substantial profits in the house flip renovation industry, especially in Winston-Salem as potential home buyers are canvassing the area for suitable housing. Forsyth County has been voted as one of the best places to relocate and live for liberal families and young professionals with children. This is due in part to Winston-Salem's public schools being above average, a low cost of living, and it's also a place where the crime rate is below the national average so here are some Tips to Hire a Winston Salem Contractor.
Over the last five years, there has been a housing boom in and around the Winston-Salem area, and due to the demand, house-flipping projects are turning a good profit. A lot of these houses have been caught in the mortgage game where lending companies and banks have foreclosed on the property, leaving a prime opportunity for investors to buy and make a fast profit on a house flip renovation project.
Flipping a house generally involves some knowledge of basic carpentry skills, painting, flooring, electrical, plumbing, and landscaping techniques. For those who lack the skills and knowledge to flip a house or simply don't have the time to perform the work? Hiring a Winston Salem contractor is the most logical solution; however, it's important to select the right contractor in order to still make a profit.
Tips to Hire a Winston Salem Contractor:
Tip #1
Obtain References From Personal Acquaintances: One of the best ways to find a reputable contractor is to ask friends and co-workers who they recommend. People who've recently hired contractors or in the past will know firsthand if the contractor is trustworthy or not as well as their attitude and quality of craftsmanship.
Tip #2
Ask the Contractor for References: A good contractor with solid community ties will not have a problem furnishing a list of references to previous customers with working phone numbers. If a contractor is reluctant to provide this information or if they provide non-working phone numbers, this is a red flag, and it's best to move on.
Tip #3
Obtain Multiple Estimates: In order to get an accurate estimate on the overall cost of the flip, it's important to obtain at least three to five written estimates with an itemized scope of work, which should include both materials and labor.
Tip #4
Compare the Estimates: Make sure the written estimates are in accordance with the project and don't contain extra work not discussed during the interview process. Equally important, make sure it's not missing any materials or work that needs to be completed for the flip.
Tip #5
Check Their License and Insurance Policies: North Carolina requires all contractors to be licensed with a safety bond for projects exceeding $30,000. To check a contractor's license, validation can be done by contacting the North Carolina Licensing Board. Winston Salem contractors should also have a current insurance policy before they start work on any investment property remodel project. To authenticate a contractor's insurance policy, call the phone number to the insurance company listed on their certificate of insurance.
Tip #6
Take Notes for Each Contractor's Bid Assessment: Treat this just like a job interview and take notes on each contractor. Make sure to ask questions about how they would handle each task and the materials they would use as well as personal notes about their attitude and arrival time for the bid assessment. These tasks can seem mundane; however, it can make a difference between a good and bad contractor.
Tip #7
Set the Start and Completion Date: During the bid assessment process, it's a good idea to know when the contractor can start and finish the project as well as how many days per week they'll be working. If there's a preferred starting time in the morning, this is the time to set those parameters as well.
Tip #8
Understand the Payment Terms: Most contractors will outline their payment terms in their written proposals. A widely accepted payment term is broken down into thirds with 1/3 due before the project starts, 1/3 at the midpoint of the project, and the final 1/3 due upon completion and approval of the project. Contractors who ask for excessive down payments should be scrutinized carefully.
Tip #9
Check the Qualifications of the Contractor: Flipping houses typically involves knowledge of different trades. It's always best to hire a general contractor who employs their own subcontractors who are licensed in their field. This prevents any accidental personal injury claims, property damage, and unnecessary out-of-pocket expenses.
Tip #10
Building Permits: For any investment property remodel project to be in compliance with local building codes and regulations, it's always a good idea to check with local municipalities for building and construction permits. Most building permits cost under $100.
At KNS Remodeling, we're experts in whole house renovations for flip houses and rental properties. Contact us today for an estimate on your flip project.