May 27, 2019
Tips On What To Look For When Hiring A Roofing Contractor For Your Home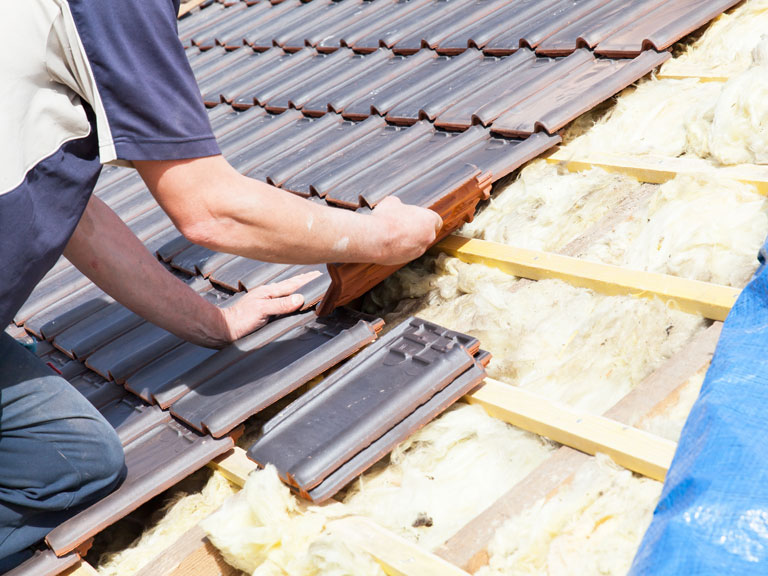 Becoming a homeowner comes with responsibilities. Things wear out or become damaged and need to be replaced over time. The roof is certainly no exception. Your roof protects your belongings and loved ones from harsh climatic conditions. A leaky, old, or damaged roof will eventually lead to much bigger problems if not corrected by a right roofing contractor.
Searching for a roofing contractor doesn't have to be hard, but it's important to choose the right one. The longevity of your roof highly depends on the type of expertise you bring on board to fix and install the roofing system.
Here are a few essential tips that should help you find the right roofing contractor.
Referrals
Trusted sources are an excellent place to start when looking for a roofer to install or fix your roof. You may consider asking family, friends, and neighbors for leads on a good local contractor. Ask to see a sample of the work done by the contractor before proceeding to contact them. You may also ask for leads at a local hardware store since they have numerous contacts and networks with qualified roofers.
Research
Search Google for roofing contractors in your area. Do some online research by checking out their website and social media to find out more information. Find out how long they have been in business and what clients have to say about them on Google and various review sites. Check out photos of their past projects.  
Experience
When looking for the right roofing contractor, experience matters. Find out how long they have been in business and get an idea of how many roofs they have installed. Also be sure they have experience installing the roofing material you choose (metal, for example) and the style and pitch of your home (if it's unusually steep or has multiple dormers, for example). 
Analyze Better Business Bureau Ratings
Some contractors go back into the industry right after a storm hits, looking for work. You might stumble on this lot when looking for a qualified contractor which eventually adds up as a mistake. It is vital to look up for the subjects on the BBB website and ensure that they have some presence in the industry and their scores are satisfactory.
Quality of Service
A good contractor will inspect your roof before giving a quote. Once you have a list of potential contractors, give each a call and ask for their quotes. If a contractor gives an estimated quote without seeking to see the condition of the roof, you might want to cancel the option. Also, good contractors will provide free consultation and quotes. You could gauge your contractor's reliability and trustworthiness through how they conduct business with other clients, their reviews, how they return calls, keep time, and keep their promises. You don't want to deal with more problems other than your roofing needs.
Are They Licensed and Insured?
All employees and subcontractors assigned to handle your roofing project should be insured and be in a position to present their copy of insurance certificates. In the event of an accident and one of the contractors get an injury, you will not be liable for the medical expenses if the insurance is valid. While most states have stipulated laws against unlicensed contractors, some unscrupulous ones will still sail through. It is therefore crucial that you verify your contractor's license copy to ensure that the board certifies them. This helps you set apart the excellent and professional contractors from the jokers.
Don't be Swayed by Pricing
Pricing is a significant factor when it comes to determining the right  roofing contractor for your roofing needs. Nonetheless, it shouldn't be the pivotal point when making the decision. Quality workmanship demands great payment although it shouldn't be exaggerated. Be sure not to be swayed with cheap quotes that will prove a false economy in the future.
Do They Have a Warranty?
Not all contractors will offer warranties in their quotes. Although an excellently installed roofing system will take ages before damages start to lurk in, warranties are important as cautionary measures. Be sure to ask if your contractor offers a warranty within a period of time after installing the roofing system just to be sure that you are well covered.
Finding the right contractor for your roofing needs takes time. They say good things take time. These above-discussed steps should guide you into finding a contractor that will install your roof correctly at a fair price and be professional enough to respond to your requests. Contact us at KNS Remodeling for all your professional roofing needs.