March 7, 2019
Top 7 Projects to Get the Best Return On Your House Flip Property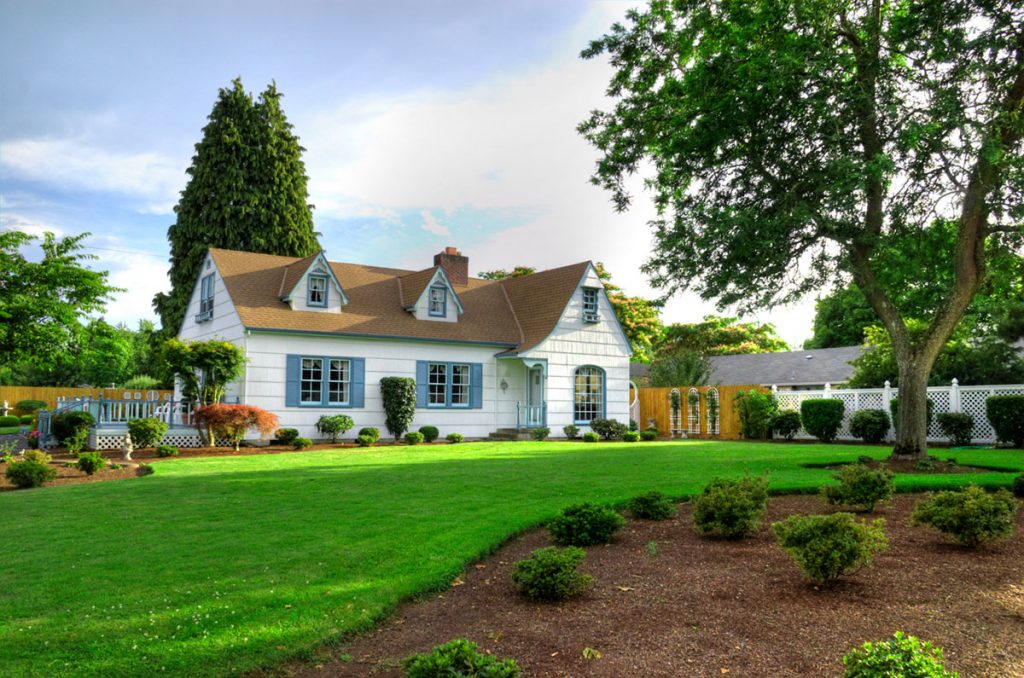 House flipping offers an investment property contractor one excellent strategy for earning money. While this type of project has become popular in the past two decades. It is inherently plagued with both ups and downs. Whether you take on the project and hire a house flip contractor for advice. Or you have the necessary experience and knowledge to oversee the project yourself. There is a substantial risk associated with flipping houses. You have to know which projects pay off and which ones are less likely to yield the ROI you desire.
Below are seven proven projects to have the best return of the house flip project.
Make a kitchen renovation a top priority.
As the main place where friends and family members seem to always gather whenever they come to visit, the kitchen has become a major focal point in any home. Maybe that explains why realtors agree that kitchens sell homes. Some kitchens that are very dated need a full renovation.
Other kitchens can be salvaged with a partial renovation. Kitchen countertops, appliances, cabinets, and floors are all projects worthy of consideration if they aren't up to par for the neighborhood. A seller can get away with minor flaws when selling, but an outdated kitchen will make a home difficult to sell for a competitive price.
Seriously consider a partial or full bathroom renovation.
Inarguably, bathrooms also take centerstage as key focal points that are expected to be up-to-date. An outdated bathroom can kill a deal if they are subpar. Old fixtures, countertops and cabinets will definitely impact a seller's ability to get a favorable price. That is why the bathroom can't be overlooked when it is time to plan your home renovation.
As is the case with the kitchen, it is highly recommended that your bathrooms be as nice as the other bathrooms in that neighborhood and price range. If exotic upgraded showers are commonplace, then you have to upgrade your shower. One inexpensive fix that is always a good idea is to replace old toilets and sinks.
Make curb appeal a top priority.
Real estate agents will tell you that if your home doesn't look appealing from the curb, many buyers will elect to drive by without even stopping to go inside. That's how important curb appeal is for many buyers. Replacing a front door or worn garage door is never a bad decision. Consider selecting a color that pops when replacing your front door as one excellent way to stand out on the block.
Landscaping can do wonders for the front yard. Adding some colorful flowers and edging can transform a ho-hum front yard into an inviting garden area. While you're at it, you might want to touch up the trim with some fresh paint to finish off the front of the house.
Replace dated or worn floors.
When you walk into a house, it is impossible not to notice the floors. Changing out dirty carpet is a no-brainer. Where the questions arise is determining when it is appropriate to upgrade the flooring if it is in good shape. Again, fitting into the neighborhood is of utmost importance. Luxury zip codes demand high-end flooring.
Hardwood floors are in demand in most neighborhoods. There are many attractive choices with a wide range of pricing. It is easy to spend a lot for flooring. An investment property contractor must keep in mind that overdoing it can make the difference between making a profit or losing money.
Paint the interior.
Any house flip contractor will tell you that there is no substitute for a fresh coat of paint when you want to make a space look fresh and clean. It is best to stay away from wild colors and to favor neutral shades. The goal is to appeal to the largest number of buyers. That is why it is important to remember that flashy colors might actually harm your chances of selling since they might turn off too many prospects.
White is always a good choice and can make rooms look larger. Don't skimp on paint quality. Buy average or high-grade quality. Inexpensive paint often looks cheap. Given the excellent ROI associated with painting projects, there is really no reason to buy budget brands.
Upgrade lighting options and fixtures.
One of the cheapest and best upgrades sure to impress buyers is upgraded lighting options. Light adds warmth to any home and deserves adequate attention from home renovators.
Inside the house, dimmer switches are a winner and can be added for a nominal amount of money. Up-lights also contribute to ambiance, casting interesting shadows on the walls, especially when placed under plants. Replacing outdated fixtures in high-visibility areas is also a top priority.
Under-cabinet lights in the kitchen make it easier to perform simple tasks. Remember, dark corners are a no-no and should not be ignored. Adding a decorative lamp in any area will transform it into an interesting, cozy retreat.
Add an entertainment outdoor space.
Party decks are popular and relatively inexpensive projects that can provide the buyer's appreciation. Homes with a boring backyard and no obvious space for cooking out or entertaining can greatly benefit from a new deck. In homes where there is a deck that needs repairs or a fresher look, then adding additional space or a nice stain can transform an unattractive eyesore into an exciting asset.
Conclusion
Savvy real estate investors intent on flipping homes and get the best return in house flip project. Some projects are required in order to command a favorable price, while other projects are a waste of time and money. Kitchens and bathrooms are overwhelmingly the most important areas of the house where renovation is typically required to some degree. Any other inexpensive changes that can add value are also a good idea.