March 20, 2020
What to Know About Asphalt Shingles for Your Roof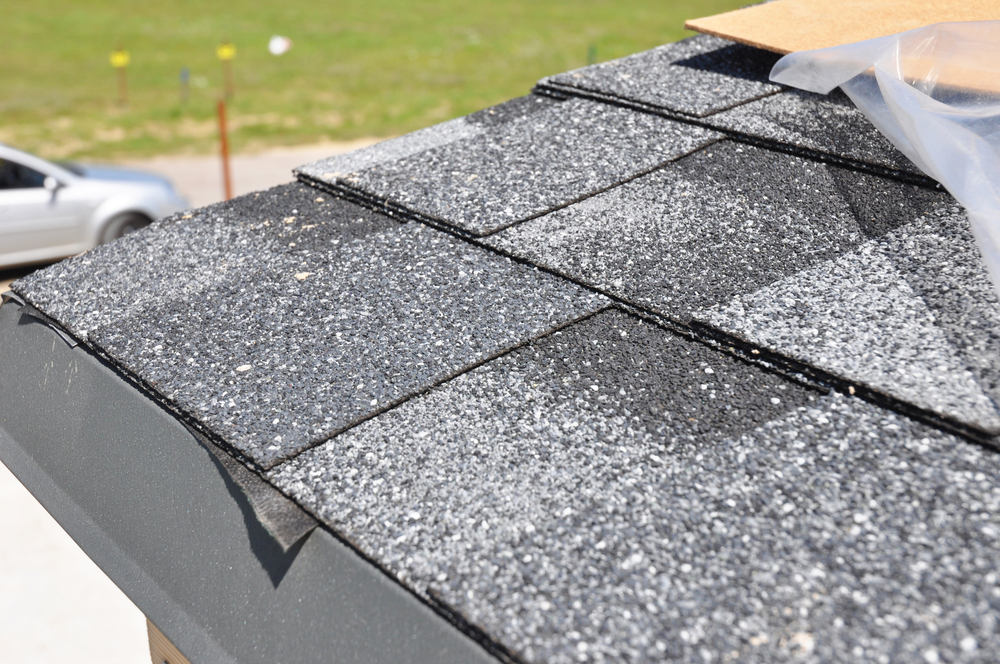 Take a look around your neighborhood, and you'll probably notice a sea of asphalt roofs as far as the eye can see. That's because asphalt roofs are the most common type of roofing material in most areas.
What exactly makes asphalt so popular? As it turns out, there are plenty of great reasons why asphalt is the king of shingles. From their affordability to their variety and durability, asphalt roofs are incredibly well-rounded compared to other shingle options.
Continue reading to learn everything you should know if you're considering installing an asphalt roof on your home.
Types of Asphalt Shingles
Sometimes homeowners are surprised by the fact that not all asphalt roofs are made alike. In fact, there are two different common varieties of asphalt roofs: fiberglass shingles and mat-based shingles. Both varieties are popular for residential roofs in Winston-Salem, but each has its own pros and cons you should take into consideration before making a decision.
Fiberglass shingles have the following characteristics:
Better fire rating

Sturdier and more durable

Thinner profile

Lighter weight

Longer warranty
Organic mat shingles, while more expensive, are thicker, more flexible, and able to withstand more damage over time than their fiberglass shingle counterparts. However, don't believe there is a "right and wrong" kind of asphalt shingle; instead, the choice depends on your practical needs and budget.
Unsure of which kind of shingle is best for your upcoming roof replacement or roof repair? Our knowledgeable roofers are happy to help you choose the right option for your needs and budget!
Asphalt Shingles Colors and Styles
The asphalt roofs of the past only came in one color: black. Thanks to recent developments in construction technology and the growing popularity of asphalt roofs, there are now dozens of colors and styles to choose from.
Modern asphalt roofs are available in an array of stunning colors and shades. Color choices range from traditional options like shades of black and gray to warmer tones of brown, beige, and red. You're also free to choose nontraditional colors like blue and green. Whether you prefer quaint and traditional or bold and modern, you'll be able to find a color that perfectly captures your style.
Some asphalt roofs can combine two or more colors into a variegated style. Variegated asphalt roofs have a layered, multi-dimensional look that can't be achieved with other roof materials. Plus, variegated roofs are a great option if you're torn between two colors, or if you're trying to strike a compromise between two members of your household!
Color isn't the only shingle aspect you can customize. High-end asphalt roofs can even be made to imitate other materials, like wood shake, slate, and tile. This means you can get a high-end roof at a budget-friendly price.
As you can see, asphalt roofs are anything but plain, boring, and simple. Between the variety of options for colors and textures, you can create a roof that complements your home's exterior and your personal style.
Cost of Asphalt Roof
Asphalt roofing is the most budget-friendly option available, but don't let that fool you into thinking it's "cheap!" Here at KNS Remodeling, we use only high-quality, durable shingles made by nationally-recognized manufacturers.
On average, asphalt roofs cost between $.80 to $1.20 per square foot of roof for the material alone. To help put that into perspective, one square foot of roof is equal to a 10′ x 10′ area. Keep in mind that the cost of your asphalt roof replacement varies on the size and shape of the roof.
The low cost of the shingles themselves isn't the only budget-friendly characteristic of asphalt roofs. Unlike roof materials like tile, wood shake, or metal, asphalt roofs can be installed directly over an existing roof. This cuts down both the cost of the roof replacement and the time it takes to complete the project.
Durability of Asphalt Roofs
Roofers love asphalt roofs because they are dependable and durable. They're able to withstand the range of weather you might experience, from long summers of the sun beating down on them, to cold winters that cause the underlying roofing materials to contract and freeze.
They're also resilient to impact damage, unlike more delicate roof materials like clay and tile. In other words, branches blown onto the roof during a storm won't completely destroy your roof. However, if your roof does sustain storm damage, new asphalt roofs are cheap and easy to replace.
Most asphalt roofs come with pretty generous warranties. Depending on the specific warranty, you can usually look forward to a 15-30 year guarantee on your asphalt roofs. The warranty will help cover any costs associated with having to roof repair or replace shingles that didn't reach their anticipated lifespan.
All things considered, asphalt roofs are some of the most durable available today. Although they don't last as long as clay roofs or wood shake roofs, their maintenance requirements are much lower, and the cost of roof repair or replacing a few shingles is far cheaper.
Winston-Salem's Go-To Roof Experts
Are you considering asphalt for your upcoming roof replacement or installation? As you can see, asphalt shingles can offer a ton of benefits to your roof. From an affordable price tag to easy maintenance and a variety of stylistic choices, there are plenty of good reasons to choose asphalt as your next roof material.
Questions about your upcoming asphalt roof project? Contact the expert roofers at KNS Remodeling today!