July 24, 2019
What to Look for in a Winston-Salem Roofing Company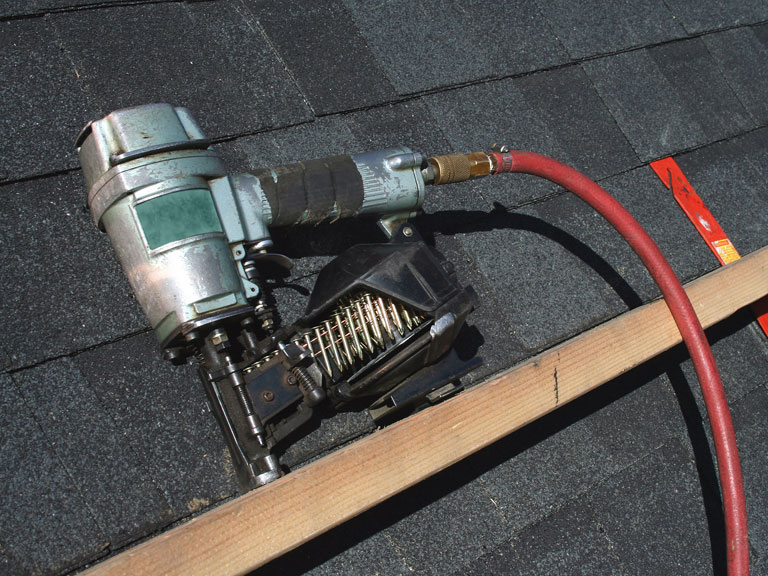 There are many things to consider before choosing a Winston-Salem roofing company. You want to make certain that you choose a business that can provide you with safe and reliable results. By taking your time and doing a little research, you can find the right company and have peace of mind that they will be able to do the job well.
Qualifications
The first thing to do is find a Winston-Salem roofer that has the right credentials. You should only work with professional roofers. If a business is not licensed or insured, you do not want to deal with them. Only trust a company that can prove that they have a business license and insurance to work in your area. You want to make sure that you are protected in case someone gets injured on your property. If a company has the right qualifications, you can be positive that the job will be done right.
Experience
A Winston-Salem roofing company that has been in business for a long time will be able to use their experience to work for you. An established business is always going to be a better choice than a fly-by-night type company. An established business will have worked hard to earn a good reputation in your community, and you can count on them to want to do their best work so that you will be a happy client.
Ask About References
Before you choose a Winston-Salem roofer, go ahead and ask for references. You should be able to see photographs of finished projects and see what customers have to say about a certain roofing company before you do business with them. Ask the company itself for references, and you can also check out their website to see if they have a place for real client reviews. You want to see what people really think about a company's services before you decide to hire them to work on or replace your roof.
Discover What Type of Roofing Services the Company Specializes In
If you want to have a new asphalt roof installed or need to have one worked on, be sure that the company you hire can work on that specific roofing type. If you want to have a new metal roof installed on your house or business, you also want to find a roofing professional that can handle metal roofing with ease. By choosing a company that specializes in the roofing services you need, you can be certain that your project will meet your specifications.
Pricing
If possible, get an estimate for your roofing services upfront. You want to find out how much you can expect to be spending. If you get multiple bids from different companies, you do not want to just go with the lowest bid. Instead, do all of your homework and compare the cost of the roofing project with the value of the company. In some cases, you may want to pay a little more for professionals who will do the job the way that it needs to be done. Find a company that can help you have a good roof and that will work around your specific needs and budget.
Work With a Reputable Company
Some companies may try to take advantage of clients by scaring them. You want to find a company that you can trust to give you honest advice about your roof's needs. If your roof can be repaired and it is not too old, you want to find a roofing company that can do the services properly. If your roof needs to be replaced, you want to be able to trust the company to tell you that upfront. Since your roof is one of the most important parts of your home, it is necessary to find a roofing professional who can be fair and honest.
Contact Us
KNS Remodeling is a company that has the qualifications, skills, and experience needed to do the job right. Our company is proud to provide you with reliable services that you can count on. We want to make sure that you have a strong roof that will protect your home from the outside elements. You can count on us to provide top-notch repair and new roof installation services using the best materials possible. When you are ready to have a quality roof, we have experienced professionals ready to do the work for you in a timely manner. Contact us today to get started on your roofing project or to ask any questions that you may have.