August 29, 2020
When Is the Best Time To Remodel?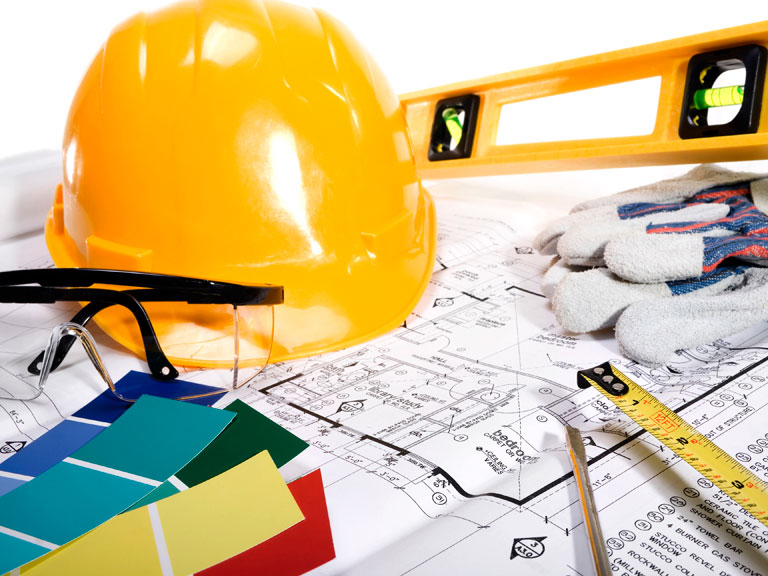 Most people who live in Stokesdale, North Carolina believe that the best time for remodeling is during the summer. Warm and sunny weather indeed facilitate an excellent environment for working outside. However, when scheduling a remodeling project, there are many elements you'll need to take into consideration. Understanding the best times to handle common renovation projects will help you cut down on costs, save time, and give you the best finished product.
Fall
Fall is a popular time for renovations. The summer vacations are over and time spent enjoying the outdoors on the deck and patio are now transitioning indoors. With many holidays and family gatherings taking place in November, December, and January, many households want their long-anticipated renovation projects completed so they can look forward to enjoying their new space with guests.
Fall is a great time for general home improvements such as replacing flooring. Kitchen renovations are also popular during this time of year as homeowners anticipate hosting their family and friends for the holidays and start to think of last year's cramped kitchen or lack of counter space as they prepared Thanksgiving dinner.
Flooring
Flooring is an upgrade that can completely transform an entire home and modernize the overall look-and-feel. When you're having flooring installed, it's important to consider that your doors will often be open a lot. This is because old flooring will be carried out, while new flooring is carried in. If flooring is upgraded in the winter months, your home will cool down and need to be heated more. If flooring is upgraded in the summer months, your home will heat up and the A/C will need to work overtime. Fall provides a happy medium that will save energy costs with heating and cooling your home.
Kitchen Renovation
Replacing your kitchen's countertops and cabinets can have a massive effect on your kitchen's appearance. If you are like most homeowners, you and your family are going to be spending a great deal more time in your home over the course of the fall and winter. Taking the time in the fall to upgrade your kitchen allows your family to enjoy it for the months to come as you switch from grilling outside to cooking indoors. Working with a contractor that can complete projects on strict timelines can also help you get the kitchen you want before the holiday season comes in full force.

Winter
With the Triad having milder winters compared to most of the country, the winter serves as a great time to start working on home additions. Even though it is the coolest time of year, it can actually be better for quick progress compared to the humidity and rain that comes with outdoor spring projects. Painting interior walls and trim is also a great project to consider for the winter months.
Adding an Addition
Sunny winter days, if the weather is brisk but dry, can actually be more productive on a job site than those humid, rainy weeks of early spring. This is the best time to start working on additions even though it is cold outside. Dry air and frozen ground are better for pouring concrete footers and digging foundations compared to humid air and muddy ground. Contractors also tend to have less work during the winter season since many people are waiting for tax refunds to jump into their projects, so projects can often move faster during these months.
Painting Interior Walls
Painting the interior walls of your house is an excellent way to give your home a facelift and freshen it up without having to spend a lot of money. The winter season is an excellent time for painting the home. During the spring and summer, contractors, painters, and handymen are usually busy with full schedules. Sometimes during the fall and winter, you may be able to get a deal because a contractor's schedule isn't as busy. In addition, the humidity from the summer is no longer an issue, leading to quicker dry times and less chance for problems.
Spring
Traditionally, springtime is home building season because people are coming out of winter and consumers have money to complete their long-awaited renovation projects. With contractors' schedules filling up fast during these months, it's important to contact a trusted and qualified professional remodeling company to get your project on their schedule for the spring as soon as possible. Adding or updating a deck or outdoor space is a popular project during the spring season, as well as replacing a roof after the winter season.
Build a Deck
We recommend homeowners of Winston-Salem North Carolina to plan their patio and deck projects for this timeframe. This is because decks entail hand-digging, and the earth's surface is typically softer during this period. Besides that, the homeowner will have the platform to enjoy the outdoor space and deck in the upcoming summer and fall months.
Replace Your Roof
Winter can be too cold, summer can be too hot and fall can be too busy, so for most areas of the U.S., spring is the best time of year to get your roof replaced. Asphalt shingles in particular need time to adhere to your roof and create the sealing that keeps them in place, which makes spring and summer an ideal time to consider roof replacement.
Summer
The summer months are the best time to tackle certain indoor projects such as bathroom remodeling, and outdoor projects such as siding replacement. Most people love going on vacation during the summertime, therefore, you can plan your remodeling project when you are away to avoid inconveniencing your family.
Bathroom Remodeling
Summer is filled with less rain and more sunny days, which enables contractors to work more efficiently without having to worry about mother nature. With more hours of daylight, workers can work longer hours, which means your bathroom remodel may be completed sooner than expected!
Siding
Replacing siding on a home is a project best left for dry times during early or late summer. Replacing your siding during late spring/early summer allows you to enjoy it during the peak of landscaping season. Fresh new siding in a new color paired with new mulch and landscaped hedges makes for a beautiful sight to enjoy for months ahead! In addition to aesthetics, fresh siding gives you a chance to prep your home for the harsh winter ahead. Worn siding replaced with new siding can cause a drop in your heating bills over the colder months.
Although most home projects can be completed during any time of the year, we hope this guide gives you a good idea when to plan for certain projects you have on your checklist.
When you're ready to tackle that home renovation project, contact us at KNS remodeling. Our experienced team can help you attain your renovation goal within your timeframe.