September 24, 2020
Your Fall Roof Maintenance Checklist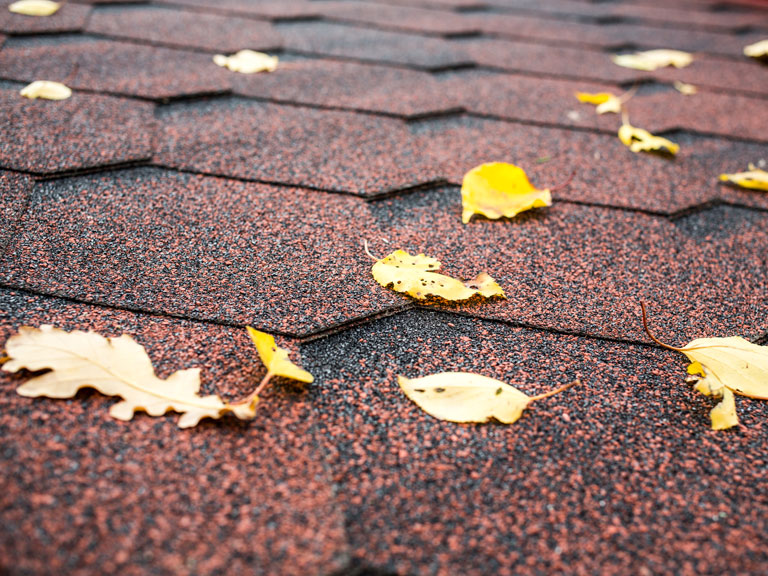 When the weather starts to get cooler, it is important to check out your asphalt roof to make sure that it is in good shape. Roof maintenance in North Carolina is important. At KNS Remodeling, we can help make sure that your roof stays in great shape. Whether you need an inspection, roof repair, or roof replacement, we are here to assist you. If you notice any signs that you need roof maintenance, our company is ready to provide you with first-rate services you can trust.
Look for Tree Debris on Your Roof
It is important to watch out for tree branches or large sticks that may fall on your roof from nearby trees. If you notice that there is a lot of debris on top of your roof, you have to remove it quickly before it causes damage. You should also be sure to cut back any limbs that are hanging over your home. If you live in an area that deals with snow and ice, you know that those cold weather additions can lead to extra weight on tree branches. To avoid problems, do what you can to get tree branches away from your home.
Look Out for Old and Broken Asphalt Shingles
Asphalt shingles may be a durable and affordable roofing choice, but extreme weather and age can cause shingles to buckle and break. It is important to regularly inspect your roof to make certain that your shingles are in good shape. If you notice that you have shingles that are buckling or that have come loose from your home, it is important to have them replaced. You want to make sure that your roof does not have any damaged, warped, or missing shingles before winter.
Check Your Flashing
It is important to check out your roof flashing in North Carolina before the cold weather starts up. Flashing has an important job since it seals the area between the joints of your roof. It keeps water out of your home when it rains or snows. Your flashing can get damaged over time, so it is important to have it checked out. A professional can notice if it has any small holes that can cause leaks. If you notice that your flashing is warped or missing, it is important get a professional to assist you before you have to deal with water damage issues. In some cases, tiny holes can easily be plugged with roofing cement. If there are large section of flashing damaged, you may need to have your flashing replaced. Look for gaps in your flashing where water can seep in or places where your flashing is pulling away from your roof. A professional can help you resolve any flashing problems that you may be dealing with.
Inspect and Clean Out Your Gutters
Your gutters can help keep your roof in good condition. They are made to reroute water away from your roof to a certain distance away from your foundation. Your gutters can easily get blocked with leaves and other debris though. It is especially important to clean out your gutters in the fall. You want water to be able to flow freely away from your roof and foundation. You also want to avoid having snow or ice get stuck on your roof for long period of times. Check out your gutters when the weather starts to get chilly and make sure that they are clean. You also want to make certain that water is flowing away from your foundation.
Check Out Your Attic
Your attic can tell you a lot about your roof. Be sure to check it out as well as your roof to make sure that there are not any leaks. You also want to make sure that all of your ridge and eave vents are free from debris. Check for rodents, birds, and pests as well. You do not want any unwanted pests making a home in your attic. Pest can end up causing holes in your roof that require costly repairs. By checking out your attic, you can give yourself peace of mind that your roof is working well.
Contact Us For Inspections, Repair, or Replacement Services
KNS Remodeling can take care of all of your roof maintenance services. If you notice any signs that your roof is not in good condition, we can take care of your problem right away. We specialize in asphalt shingle roofs, so you can be certain that we have the tools, experience, and knowledge needed to tackle your roofing needs. Whether you require a minor roof repair from a missing shingle or a total roof replacement, we are ready to assist you. As a leading roofing contractor, we care about our clients, and we look forward to helping you prepare your home for the cold weather season. Contact us today to set up an appointment.