March 7, 2019
10 Tips on Hiring the Right Contractor for your Investment Property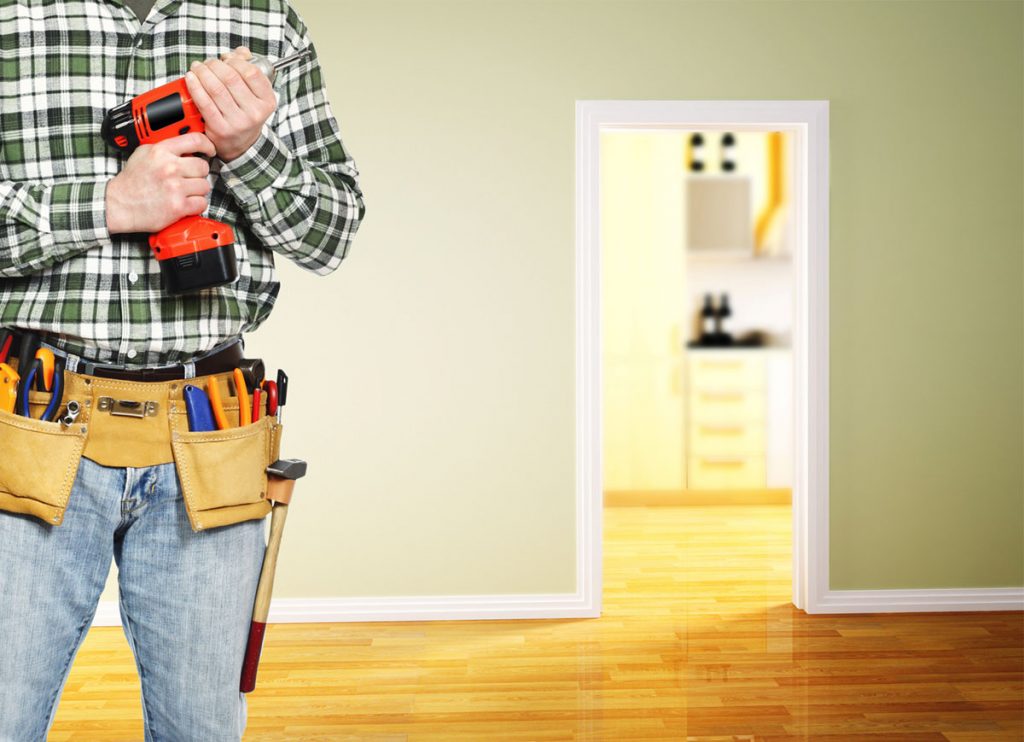 Flipping houses can be a very lucrative business. Savvy real estate entrepreneurs are always on the lookout for properties that have the potential of earning a significant return on investment if they are rehabbed. Hiring the wrong house flip contractor to handle the improvements on your investment property can steal a lot of your profits. Here are some tips on hiring a contractor.
#1 Have a Plan
The first Tips on hiring a contractor is "Have a plan". You probably had a fairly good idea of the renovations your property needed when you were looking at it before you bought it. Before you start looking for a contractor, decide on exactly what kind of work you want done. Write up a list that details the scope of the work that you are looking for. The contractors can fill in your list, as well as their own bid.
#2 Referrals
If you are a member of any local organizations, they are a great place to meet other professionals in your area. There may even be real estate seminars or conventions that you could participate in, and do some networking where you might not only connect with a local house flip contractor, but you could also ask other investors in the area who they have used successfully in the past.
If you're new to the flipping game, ask everyone that you know if they know of any reputable contractors in the area. Your family, friends, coworkers, or even your neighbors may have someone in their back pocket that they trust.
#3 Research
Once you have a few different contractors in mind, do some research. There are some great online resources that you can check out.
If they have a website, take a good look at it. There could be a lot of information that could sway you one way or the other.
There are some great online review sites that collect information on different service professions.
You can also check with the Better Business Bureau. They not only keep track of any complaints that are filed, but they also track how responsive the businesses are with reacting and taking care of their complaints.
#4 Meet the Rental Property Contractors
Schedule appointments with the contractors. You'll want to meet them onsite. You can take advantage of this time in a few different ways.
Are they on time for the appointment? This could be a good indicator of their work ethic.
Give them your detailed list. They should have no problem filling in out for you, along with their own detailed bid.
Ask a lot of questions. Do they seem knowledgeable about what they're talking about?
It's a good idea for you to know ahead of time if any permits will be needed. A good contractor will also know if any are needed.
Do they seem like the sort of house flip contractor that you could work with?
#5 Get at Least 3 Bids
You will at least want to have three solid bids that you can compare. If, as you are collecting quotes, you find yourself turned off by a certain contractor, it might be a good idea to get more bids. As you are comparing the bids, you're also comparing the cost breakdown on the detailed list that you provided. And, as you go over the different proposals, you'll get a good idea of whether or not they are able to handle the job.
#6 Time Frame
Any reputable rental property contractor who has done work on a house flip will understand the importance of urgency. You'll want to talk to each of them about the expected time frame for completion. It's also a good idea to include a penalty if the job isn't completed on time. When it comes to flipping a property, time is money.
#7 Are They Licensed and Insured?
These are qualifications that they should have with them when they meet with you. If they cannot readily present a valid license and proof of insurance, that could be an indicator of a contractor that you might not want to deal with. Responsible contractors are proud to represent themselves and will have all of their certifications readily available.
#8 Ask for References
Ask each contractor for any references that they have of previous work similar to what you are looking for. They may even have photos of some of their past work. If they say that they cannot give out that information, that could be a red flag. It's fairly normal for contractors to ask their clients, at the end of the job, if it would be okay to use them for a referral.
#9 Confirm the Payment Schedule
Make sure that both you and the contractors that you are talking to are both on the same page with how they are getting paid. Some contractors may require a deposit before work is started, and some may not. If a deposit is required, it shouldn't exceed the cost of the materials. Or, you could renegotiate and pay for the supplies yourself. It's never a good idea to pay for any work that hasn't been completed.
#10 Don't be Tempted to Take the Lowest Bid
You are investing a lot of time to find the right contractor. While money is always important, this is more about finding someone who can get the job done right and on time. Sometimes, unfortunately, the lowest bid, especially if it's significantly lower, can be out of desperation. Reputable contractors know what the job is worth, and will value their services accordingly. Disreputable ones will either low-ball the bid or inflate hidden areas. Carefully consider the value of each individual bid.
You're not only looking for the right contractor for the project, you're looking for one that you can build a professional relationship with for future investment properties. Take the necessary steps and evaluate a few different ones. Your investment of time will net a profitable return by finding a contractor that you can trust.
Contact us! and follow our Tips on hiring a contractor