March 7, 2019
8 Timeless Kitchen Trends That Won't Go Out of Style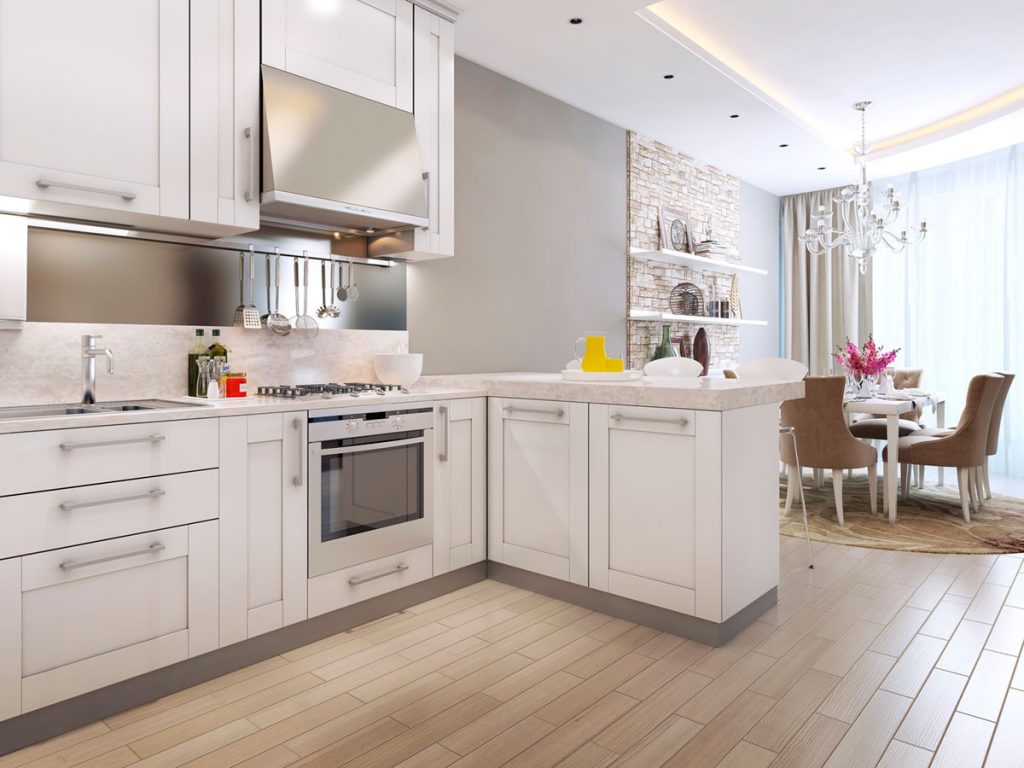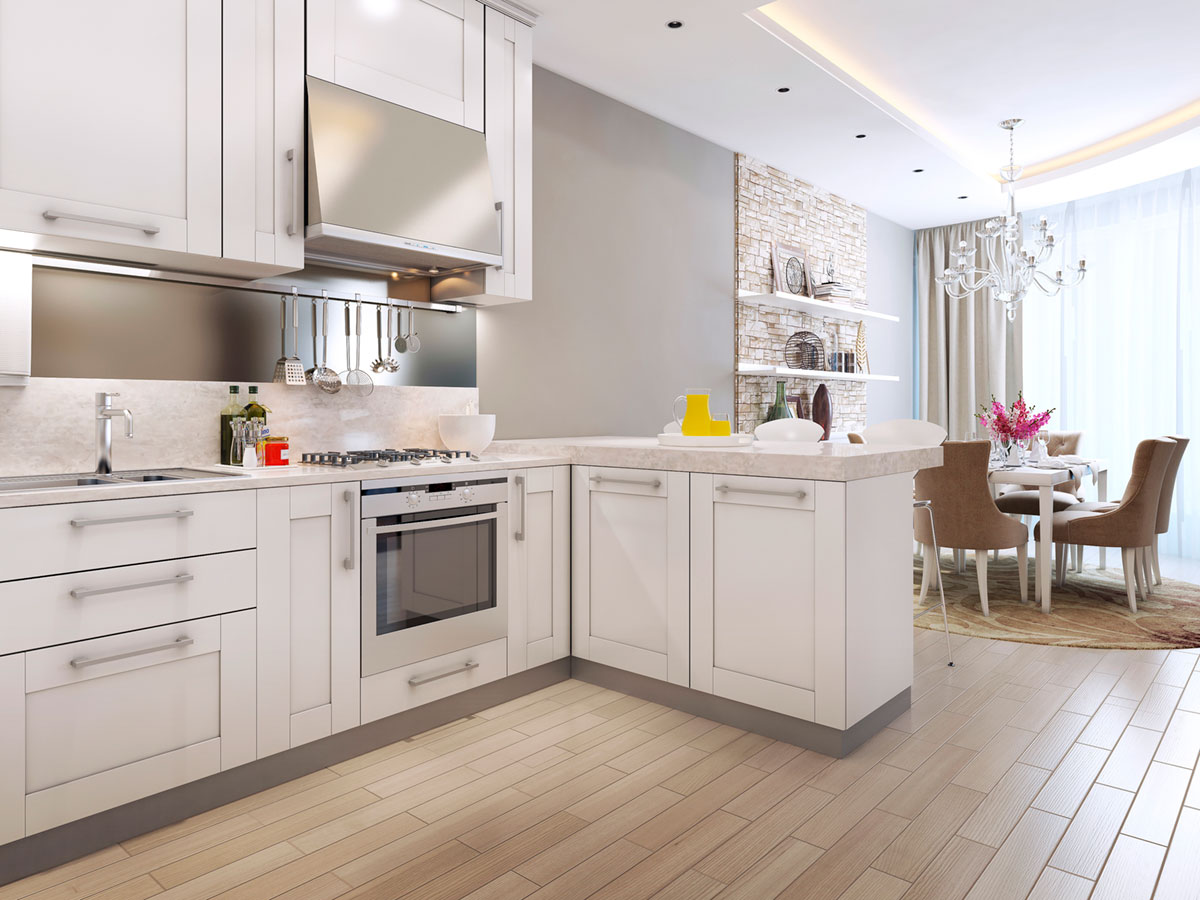 Have you been thinking about updating your old kitchen? Are your cabinets or your countertops showing their age? Or, maybe, you have outdated appliances and you would love to get new stylish and efficient appliances. Kitchen remodeling can be a big investment. You don't want to invest all that money only for trends to change in a few years, rendering your (still new) kitchen outdated.
Below we offer you eight kitchen trends that are timeless. You won't have to worry about your new kitchen being un-trendy in a short time, because these timeless trends don't go out of style.
Select Neutral Colors
When selecting more permanent options for your kitchens, such as paint colors, cabinets, and countertops, opt for neutral colors. Neutral colors will never go out of style. When you choose neutral colors, the kitchen can act as a blank slate and be decorated with the style and liking of whoever lives there. It is easy to update artwork and other accents to keep up with changing styles.
When you have your kitchen remodeling contractor install neutral materials and use neutral paint colors, you won't have to worry about potential future buyers being turned off by the kitchen. Likewise, you won't have to worry about feeling like you need to do another full remodel a few years down the road due to changing trends.
With neutral colors as your backdrop, you can add pops of colors through your kitchen through the accessories and decorations you choose. Find a colorful rug that you like or buy some artwork or signs to hang behind your counters.
Natural Materials
Right now, stainless appliances and sleek fixtures are in-style, but who knows when that may change. Natural materials, like wood and stone, are always in style. Have your contractor install maple, birch, or cherry cabinets. Look for stone options such as granite, limestone, or slate. Your kitchen will be stylish and trendy both now and in the future.
High-Quality Materials and Fixtures
Regardless of what current style trends say, quality is always popular. If you are investing in your kitchen, do it right. Choose high quality materials that will withstand the test of time and keep their like-new appearance.
Often, it is tempting to choose lower-quality materials since they are much cheaper, but this will only end up costing you more in the long run. Lower-quality materials will end up breaking sooner or showing wear faster than high-quality materials will. You will end up needing to spend money to repair or replace these materials in just a few years. Invest now and choose materials that will hold up well and look great years from now.
Shaker Style Cabinets
Shaker cabinets have been in style for over 100 years, and there's no indication that they will not still be popular 100 years from now. Shaker cabinets have a simple design that will work with any kitchen look. Their front panel is slightly recessed, which helps give some style to their appearance.
You can have your kitchen remodeling contractor install Shaker cabinets in whatever wood material and color you like, so they will work in any kitchen. Additionally, Shaker cabinets look great in kitchens with either traditional or modern designs.
Glass Inserts for Cabinet Doors
Another timeless option you can consider for your kitchen remodeling project is to install glass inserts in your cabinet doors. The glass helps provide a natural accent to your kitchen's décor.
When you have glass inserts, it can help make your kitchen feel larger. With glass inserts, it also provides the perfect opportunity to decorate your kitchen to keep up with current trends and styles. You can select china, decorations, or cookware to match popular trends and display them behind the glass. Just like that, you'll have your kitchen decorated and updated!
Organizers for Cabinets and Drawers
Organization is something that is important in a kitchen now, was in the past, and definitely will be in the future. You can never go wrong with added features in your kitchen remodel that assist with organization.
Have your contract install drawer and cabinet organizers for that added touch. Everyone loves seeing added organization when they are looking at a house that is for sale. If you decide to sell your home in the future, your potential buyers will love the added organization options that come with your kitchen.
Create a Backsplash Using Subway Tile
Subway tile gives a space a clean and classic look. Also, since it is plain white, it makes it easy to choose accessories that match current trends without clashing. Even if your favorite color is blue and you've been thinking about having a blue-tile backsplash, subway tile is probably a better way to go. Colored backsplashes could be out of style in a few years. Or, if you have a potential buyer down the road, they may dislike the color blue. This could turn them off from your kitchen and make them less likely to make an offer on your home.
Choose Vintage Appliances
Retro appliances are more consistently popular than white, black, or stainless-steel ones. In the past few decades, trends have changed. White was a more popular choice for kitchen appliances, then black appliances became more popular, now most people seem to favor stainless-steel appliances. However, with all this fluctuation between these three options, retro appliances maintained their popularity. So, it is likely that if you choose a retro appliance now, it will still be popular in the future.
When you have your kitchen remodeling contractor update your kitchen with timeless trends and designs, you will be saving a lot of money in the long-run. The look you choose today will still be popular in a year, five years, or even twenty-five years. This will make a big difference if you end up trying to sell your house in the future. Buyers always look closely at the kitchen in a prospective home. Remodel your kitchen today using timeless trends and reap the benefits for years to come!